Filmography from : Jodie Foster
Director :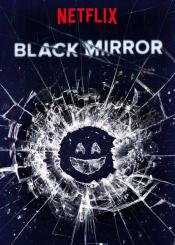 Black Mirror
,
Owen Harris
(3 episodes, 2013-2019),
Carl Tibbetts
(2 episodes, 2013-2014),
James Hawes
(2 episodes, 2016-2019),
Otto Bathurst
(1 episode, 2011),
Euros Lyn
(1 episode, 2011),
Brian Welsh
(1 episode, 2011),
Bryn Higgins
(1 episode, 2013),
Dan Trachtenberg
(1 episode, 2016),
Jakob Verbruggen
(1 episode, 2016),
James Watkins
(1 episode, 2016),
Joe Wright
(1 episode, 2016),
Jodie Foster
(1 episode, 2017),
Toby Haynes
(1 episode, 2017),
John Hillcoat
(1 episode, 2017),
Colm McCarthy
(1 episode, 2017),
David Slade
(1 episode, 2017),
Timothy Van Patten
(1 episode, 2017),
Anne Sewitsky
(1 episode, 2019), 2011
Black Mirror is an anthology series that taps into our collective unease with the modern world, with each stand-alone episode a sharp, suspenseful tale exploring themes of contemporary techno-paranoia. Without questioning it, technology has transformed all aspects of our lives; in every home; on every desk; in every palm – a plasma screen; a monitor; a Smartphone – a Black Mirror reflecting our 21st Century existence back at us. The series...
Actor :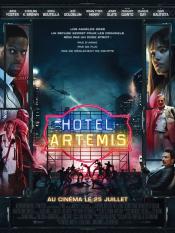 Hotel Artemis
,
Drew Pearce
, 2018
Set in riot-torn, near-future Los Angeles, 'Hotel Artemis' follows the Nurse, who runs a secret, members-only emergency room for criminals....
Inside Man - L'homme de l'intérieur
,
Spike Lee
, 2006
...
Panic Room
,
David Fincher
, 2002
After her divorce, Meg Altman and her daughter Sarah move into an old-fashioned house with one very modern addition: a "panic room" which is virtually impossible to break into, designed for refuge during a home invasion. In their first night in the house a trio of thieves do break in and Meg and Sarah rush into the panic room. However, the intruders are looking for something inside the panic room, and given the recent move the room's hotline to...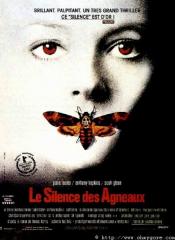 Le Silence des agneaux
,
Jonathan Demme
, 1991
A psychopath known as Buffalo Bill is kidnapping and murdering young women across the Midwest. Believing it takes one to know one, the F.B.I. sends Agent Clarice Starling to interview a demented prisoner who may provide psychological insight and clues to the killer's actions. The prisoner is psychiatrist, Dr. Hannibal Lector, a brilliant, murderous cannibal who will only help Starling if she feeds his morbid curiosity with details about her own...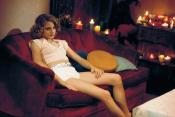 Taxi Driver
,
Martin Scorsese
, 1976
Vietnam vet Travis Bickle is 26, a loner in the mean streets of New York City, slipping slowly into isolation and violent misanthropy. In solving his insomnia by driving a yellow cab on the night shift, he grows increasingly disgusted by the low-lifes that hang out at night: "Someday a real rain will come and wash all the scum off the streets." His touching attempts to woo Betsy, a Senator's campaign worker, turn sour when he takes her to a porn...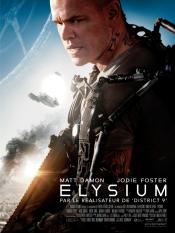 Elysium
,
Neill Blomkamp
, 0
In the year 2159, two classes of people exist: the very wealthy, who live on a pristine man-made space station called Elysium, and the rest, who live on an overpopulated, ruined Earth. Secretary Delacourt (Jodie Foster) will stop at nothing to preserve the luxurious lifestyle of the citizens of Elysium – but that doesn't stop the people of Earth from trying to get in by any means they can. Max (Matt Damon) agrees to take on a...