Filmography from : Daniella Evangelista
Actor :
Warehouse 13
,
Chris Fisher
(10 episodes, 2010-2013),
Constantine Makris
(9 episodes, 2009-2012),
Tawnia McKiernan
(7 episodes, 2009-2011),
Jack Kenny
(7 episodes, 2010-2014),
Stephen Surjik
(6 episodes, 2009-2011),
Jace Alexander
(2 episodes, 2009),
Vincent Misiano
(2 episodes, 2009),
Michael W Watkins
(2 episodes, 2009),
Millicent Shelton
(2 episodes, 2011-2013),
Michael McMurray
(2 episodes, 2012-2014),
Howard Deutch
(2 episodes, 2012-2013),
Ken Girotti
(1 episode, 2009),
Eric Laneuville
(1 episode, 2009),
Matt Earl Beesley
(1 episode, 2010),
Stephen Cragg
(1 episode, 2010),
Anton Cropper
(1 episode, 2010),
Jeremiah S Chechik
(1 episode, 2011),
Jay Chandrasekhar
(1 episode, 2012),
Andrew Seklir
(1 episode, 2012),
Matthew Hastings
(1 episode, 2013),
Jennifer Lynch
(1 episode, 2013),
Larry Teng
(1 episode, 2013),
Matt Birman
(1 episode, 2014),
Robert Duncan McNeill
(1 episode, 2014), 2014
After saving the life of the President in Washington D.C., a pair of U.S Secret Service agents are whisked away to a covert location in South Dakota that houses supernatural objects that the Regents, an Authority above and outside any government, have collected over the centuries. Their new assignment: retrieve any lost objects and investigate reports of new ones....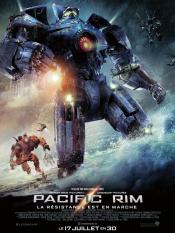 Pacific Rim
,
Guillermo del Toro
, 2013
When legions of monstrous creatures, known as Kaiju, started rising from the sea, a war began that would take millions of lives and consume humanity's resources for years on end. To combat the giant Kaiju, a special type of weapon was devised: massive robots, called Jaegers, which are controlled simultaneously by two pilots whose minds are locked in a neural bridge. But even the Jaegers are proving nearly defenseless in the face of the...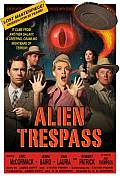 Alien Trespass
,
RW Goodwin
, 2009
The story begins in 1957 in the star-filled skies above California's Mojave Desert. It is a special night for noted astronomer Ted Lewis, who is preparing a special dinner for his beautiful, adoring wife Lana to celebrate their wedding anniversary. In another part of town, Tammy, a waitress at small local diner with big plans for the future, looks out her window and is excited to see a shooting star, which she takes as a good sign for her...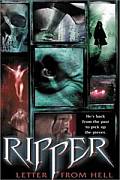 Ripper
,
John Eyres
(as John E Eyres), 2001
...
Wishmaster 3: Beyond the Gates of Hell
,
Chris Angel
, 2001
...
Disturbing Behavior
,
David Nutter
, 1998
After the suicide of the teenager Allen Clark, his family decides to move from Chicago to the quiet Cradle Bay Island seeking a peaceful life for the siblings Steve and Lindsay Clark. When Steve joins the local high-school, the outcast Gavin Strick befriends Steve and introduces his also rejected friend Rachel Wagner to the newcomer. Gavin exposes to Steve in the refectory the punks, the nerds and the different tribes of the school and he...