Filmography from : Danny Boyle
Director :
Sunshine
,
Danny Boyle
, 2007
...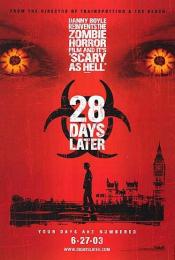 28 Days Later...
,
Danny Boyle
, 2002
Animal activists invade a laboratory with the intention of releasing chimpanzees that are undergoing experimentation, infected by a virus -a virus that causes rage. The naive activists ignore the pleas of a scientist to keep the cages locked, with disastrous results. Twenty-eight days later, our protagonist, Jim, wakes up from a coma, alone, in an abandoned hospital. He begins to seek out anyone else to find London is deserted, apparently...
Trainspotting
,
Danny Boyle
, 1996
...
Shallow Grave
,
Danny Boyle
, 1994
To avoid spoiling the movie this plot summary is very brief. It starts when three people living together in a four bedroom flat are looking for a house mate. The interviews they conduct are very unorthodox and very funny. Eventually the three agree on one prospective tenant. He moves in, locks his door, and is not seen again. After a couple of days the three become curious and break in to his room. What follows is an amazing piece of cinema and...
Actor :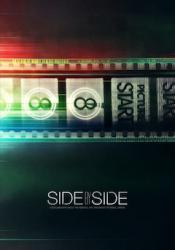 Side by Side
,
Christopher Kenneally
(as Chris Kenneally), 2012
...