Filmography from : David Chow
Actor :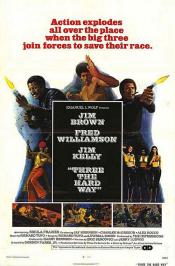 Three the Hard Way
,
Gordon Parks Jr
, 1974
The story involves a white supremist plot to taint the United States water supply with a toxin that is harmless to whites but lethal to blacks. The only obstacles that stand in the way of this dastardly plan are Jim Brown, Fred Williamson and Jim Kelly, who shoot, kick and karate chop their way to final victory. ...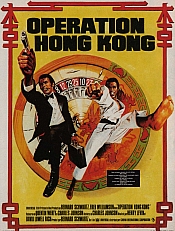 That Man Bolt
,
Henry Levin
,
David Lowell Rich
, 1973
To take a briefcase from Hong Kong to Mexico City, via Los Angeles, is it necessary to call on that man - Bolt? With the number of dangerous spies and gangsters who are after that briefcase, maybe Jefferson Bolt is not enough....
Conquest of the Planet of the Apes
,
J Lee Thompson
, 1972
Fourth feature in the simian series has apes domesticated and turned into work slaves in the near future. Along comes Ceasar, son of Cornelius and Zira who died in the third film, who leads his chimp brothers in rebellion against the human oppressors, thus creating the time loop that leads to the first film....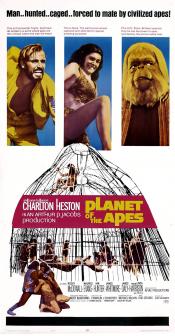 Planet of the Apes
,
Franklin J Schaffner
, 1968
Taylor and two other astronauts come out of deep hibernation to find that their ship has crashed. Escaping with little more than clothes they find that they have landed on a planet where men are pre-lingual and uncivilized while apes have learned speech and technology. Taylor is captured and taken to the city of the apes after damaging his throat so that he is silent and cannot communicate with the apes....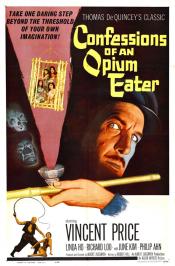 Confessions of an Opium Eater
,
Albert Zugsmith
, 1962
Gilbert de Quincey is an early 19th-century adventurer involved with helping runaway slave girls and victims of a tong war in San Francisco. Garbed in black from head to toe, de Quincey narrates his adventures. At the slave auction where beautiful Oriental girls are displayed in hanging bamboo cages, de Quincey befriends a tiny wisecracking female Oriental dwarf. ...