Filmography from : David Collins
Actor :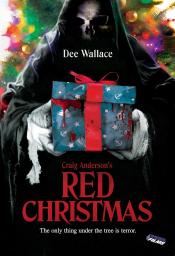 Red Christmas
,
Craig Anderson
, 2016
A troubled matriarch must defend her family when a mysterious stranger turns up at her secluded country mansion on Christmas day. A day of celebration becomes a night of terror, as the stranger reveals a secret from the family's past, and threatens to destroy their future....
Warehouse 13
,
Chris Fisher
(10 episodes, 2010-2013),
Constantine Makris
(9 episodes, 2009-2012),
Tawnia McKiernan
(7 episodes, 2009-2011),
Jack Kenny
(7 episodes, 2010-2014),
Stephen Surjik
(6 episodes, 2009-2011),
Jace Alexander
(2 episodes, 2009),
Vincent Misiano
(2 episodes, 2009),
Michael W Watkins
(2 episodes, 2009),
Millicent Shelton
(2 episodes, 2011-2013),
Michael McMurray
(2 episodes, 2012-2014),
Howard Deutch
(2 episodes, 2012-2013),
Ken Girotti
(1 episode, 2009),
Eric Laneuville
(1 episode, 2009),
Matt Earl Beesley
(1 episode, 2010),
Stephen Cragg
(1 episode, 2010),
Anton Cropper
(1 episode, 2010),
Jeremiah S Chechik
(1 episode, 2011),
Jay Chandrasekhar
(1 episode, 2012),
Andrew Seklir
(1 episode, 2012),
Matthew Hastings
(1 episode, 2013),
Jennifer Lynch
(1 episode, 2013),
Larry Teng
(1 episode, 2013),
Matt Birman
(1 episode, 2014),
Robert Duncan McNeill
(1 episode, 2014), 2014
After saving the life of the President in Washington D.C., a pair of U.S Secret Service agents are whisked away to a covert location in South Dakota that houses supernatural objects that the Regents, an Authority above and outside any government, have collected over the centuries. Their new assignment: retrieve any lost objects and investigate reports of new ones....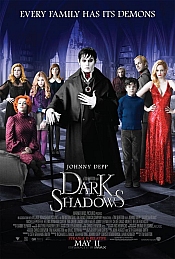 Dark Shadows
,
Tim Burton
, 2012
In the year 1752 Joshua and Naomi Collins, with young son Barnabas, set sail from Liverpool, England, to start a new life in America. But even an ocean was not enough to escape the mysterious curse that has plagued their family. Two decades pass, and Barnabas (Johnny Depp) has the world at his feet — or at least the town of Collinsport, Maine. The master of Collinwood Manor, Barnabas is rich, powerful and an inveterate playboy…until he makes...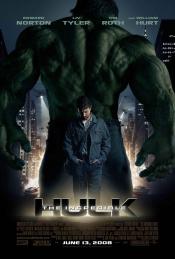 The Incredible Hulk
,
Louis Leterrier
, 2008
Dr. Bruce Banner, thanks to a gamma ray experiment gone wrong, transforms into a giant green-skinned hulk whenever his pulse rate gets too high. Meanwhile, a soldier uses the same technology to become an evil version of the original....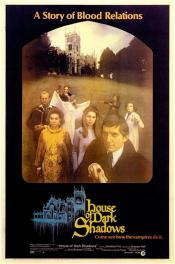 House of Dark Shadows
,
Dan Curtis
, 1970
House Of Dark Shadows, based on the very popular TV Gothic soap opera, follows the life (or is that AFTERlife) of Barnabas Collins. Recently unleashed from his coffin by local drunk, Willie Loomis, the vampire (Barnabas) goes on a killing spree, while at the same time charming his present day family members. In the process he meets local girl Maggie Evans and notices that she looks exactly like his deceased fiance Josette. Barnabas assumes that...