Filmography from : David Edwards
Actor :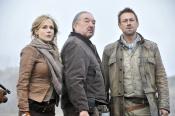 Defiance
,
Michael Nankin
(13 episodes, 2013-2015),
Allan Kroeker
(4 episodes, 2013-2014),
Andy Wolk
(4 episodes, 2013-2014),
Allan Arkush
(4 episodes, 2014-2015),
Larry Shaw
(4 episodes, 2014-2015),
Omar Madha
(2 episodes, 2013),
Scott Stewart
(2 episodes, 2013),
Mairzee Almas
(2 episodes, 2015),
Félix Enríquez Alcalá
(2 episodes, 2015),
Todd Slavkin
(1 episode, 2013),
Thomas Burstyn
(1 episode, 2015), 2013
The series is set in the near future, where aliens known collectively as Votans have come to Earth seeking a new home after their solar system was destroyed. However, when they reached Earth, they discovered despite a prolonged negotiation with the government on Earth, they were not welcome. Rather than turn away, they began a war with the humans as they are determined to make Earth their new home. During the war, the Votans dropped terraformers...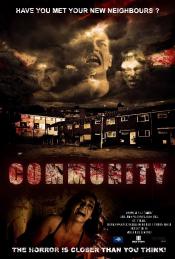 Community
,
Jason Ford
, 2012
The Draymen Estate has become an urban legend. Amongst the sinister stories of strange locals and brutal violence, people have gone missing there. Two student filmmakers visit the estate in the hope their documentary will land them a lucrative career. Within minutes they are introduced to a pregnant child and a skinned dog in a shallow grave. They quickly discover that behind the awkward smiles, the adults appear to be on drugs whilst the...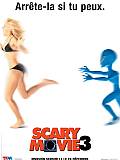 Scary Movie 3
,
David Zucker
, 2003
This freewheeling parody tosses horror movies, Eminem, "The Matrix", and much more into a cinematic blender. "Scary Movie 3" centers around Cindy (Anna Faris, Lost in Translation), a bubble-headed young newscaster who believes that a deadly videotape has some mysterious connection to the aliens who've been making crop circles in the cornfield of a local farmer (Charlie Sheen, Young Guns), whose brother (Simon Rex) hopes to win a local rap...