Filmography from : David Proval
Actor :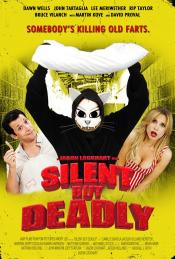 Silent But Deadly
,
Jason Lockhart
, 2012
Somebody is killing old people. The weapon of choice: a secret. They are being offed by a masked killer who stalks the halls of the small retirement community in which they live. The story opens with a terrifying murder, creating space on the waiting list for Rose to move in. Upon Rose's arrival, she is taken on a tour of the grounds by the quirky, asexual manager: Dale. The odd and brightly colored characters continue to pop up as Fanny, her...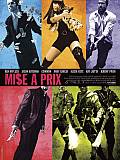 Mi$e à prix
,
Joe Carnahan
, 2006
...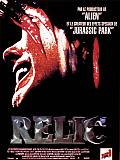 Relic
,
Peter Hyams
, 1997
Penelope Ann Miller stars as Dr. Margo Green, an evolutionary biologist at Chicago's Field Museum of Natural History who receives a shipment of artifacts from a colleague performing fieldwork in Brazil. Among the contents are leaves containing a rare fungus that, unknown to Green or anyone else, attracts the palate of a rapidly mutating, lizard-like monster called Kothoga that has stowed away on a Brazilian freighter and has found a subterranean...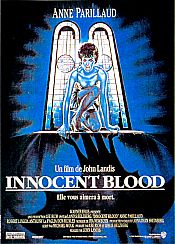 Innocent Blood
,
John Landis
, 1992
Marie [Anne Parillaud] is a vampire living in Pittsburgh. She lives by two cardinal rules: 1) Never play with the food and 2) Always finish the food. By following rule 1, she never gets emotionally involved with anyone off whom she intends to feed. By following rule 2, she creates no new vampires. That is, until she decides one night to eat Italian and gets mixed up with Joey Genaro [Anthony LaPaglia] and Sal 'The Shark' Macelli [Robert Loggia]....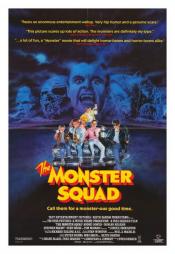 The Monster Squad
,
Fred Dekker
, 1987
12-year-old Sean Crenshaw and his best friend Patrick are die hard monster fanatics. Along with their friend Horace (nicknamed Fat Kid),junior high tough guy Rudy, Sean's kid sister Phoebe, and little Eugene they come together and talk monsters. But when Dracula, Frankenstein, The Wolf Man, The Gill Man, and The Mummy come to their small town to get an amulet to control the world, Sean leads his friends into action to protect their town from the...
Vendredi 13
,
William Fruet
(10 episodes, 1987-1990),
Timothy Bond
(9 episodes, 1987-1989),
Armand Mastroianni
(8 episodes, 1989-1990),
Francis Delia
(4 episodes, 1988-1989),
Tom McLoughlin
(4 episodes, 1988-1989),
Lyndon Chubbuck
(3 episodes, 1988),
David Winning
(3 episodes, 1989-1990),
Richard Friedman
(2 episodes, 1987),
Rob Hedden
(2 episodes, 1988-1989),
Bruce Pittman
(2 episodes, 1988-1989),
Neill Fearnley
(2 episodes, 1988),
Rodney Charters
(2 episodes, 1989-1990),
Allan Eastman
(2 episodes, 1989-1990),
Jorge Montesi
(2 episodes, 1989-1990),
Allan Kroeker
(2 episodes, 1990),
Atom Egoyan
(1 episode, 1987),
Harvey Frost
(1 episode, 1987),
Allan King
(1 episode, 1987),
Mac Bradden
(1 episode, 1988),
Bill Corcoran
(1 episode, 1988),
David Cronenberg
(1 episode, 1988),
Zale Dalen
(1 episode, 1988),
Michelle Manning
(1 episode, 1988),
Bradford May
(1 episode, 1988),
Alexander Singer
(1 episode, 1988),
Mark Sobel
(1 episode, 1988),
George Bloomfield
(1 episode, 1989),
Douglas Jackson
(1 episode, 1989),
Martin Lavut
(1 episode, 1989),
David Morse
(1 episode, 1989),
David Morse
(unknown episodes), 1987
...
L'Étrangleur de Boston
,
Richard Fleischer
, 1968
Boston is being terrorized by a series of seemingly random murders of women. Based on the true story, the film follows the investigators path through several leads before introducing the Strangler as a character. It is seen almost exclusively from the point of view of the investigators who have very few clues to build a case upon....
The Circle
,
Yuri Zeltser
, 0
Stan is a hit man hired by the mobster Dad to kill Rick, the husband of Jay. While waiting for his final instructions from Dad in a low budget hotel, Stan is visited by Jay, who begs for the life of Rick. He breaks his own rules and explains that only Dad may break his contract, and Jay decides to visit Dad in his night-club to claim for Rick's life. After meeting Dad, Jay comes back home to Rick, when secrets are disclosed....