Filmography from : Richard Fleischer
Director :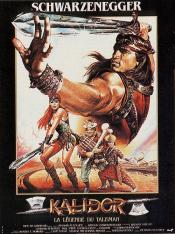 Kalidor : La Légende du talisman
,
Richard Fleischer
, 1985
The tyrant Gedren seeks the total power in a world of barbarism. She attacks and kills the keepers of a powerful talisman just before it is destroyed. Gedren then uses the power of the talisman in her raid of the city Hablac. Red Sonja, sister of the keeper, sets out with her magic sword to overthrow Gedren. The talisman's master Kalidor follows to protect her. Of course they fall in love - however Red Sonja's power bases on the oath to never...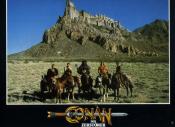 Conan le destructeur
,
Richard Fleischer
, 1984
Wandering barbarian, Conan, and his goofy rogue pal, Malak, are tasked with escorting Queen Taramis' virgin daughter, Princess Jehnna and her bodyguard, Bombaata, to a mystical island fortress. Their they must retrieve a magical crystal, that legends say can awaken the god of dreams, Dagoth. Along the way Conan reunites with the wise wizard, Akiro and befriends the fierce female fighter, Zula.Together the heroes face a shape-shifting wizard,...
Amityville 3
,
Richard Fleischer
, 1983
A reporter moves into the ominous Long Island house to debunk it of the recent supernatural events and becomes besieged by the evil manifestations which are connected to a hell-spawn demon lurking in the basement....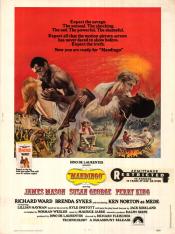 Mandingo
,
Richard Fleischer
, 1975
Slave owner Warren Maxwell insists that his son, Hammond, who is busy bedding the slaves he buys, marry a white woman and father him a son. While in New Orleans, he picks up a wife, Blanche, a "bed wench," Ellen, and a Mandingo slave, Mede, whom he trains to be a bare-knuckle fighting champion. Angered that Hammond is spending too much time with his slaves, Blanche beds down Mede....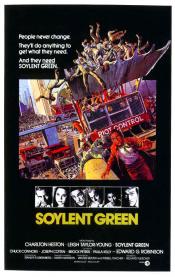 Soleil vert
,
Richard Fleischer
, 1973
In 2022, Earth is overpopulated and totally polluted; the natural resources have been exhausted and the nourishment of the population is provided by Soylent Industries, a food made by plankton from the oceans. In New York, when Soylent's member of the board William R. Simonson is murdered apparently by a burglar at the Chelsea Towers West where he lives, efficient Detective Thorn is assigned to investigate the case with his partner Solomon "Sol"...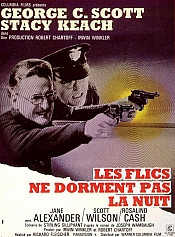 Les flics ne dorment pas la nuit
,
Richard Fleischer
, 1972
An idealistic rookie cop joins the LAPD to make ends meet while finishing law school, and is indoctrinated by a seasoned veteran. As time goes on, he loses his ambitions and family as police work becomes his entire life....
Terreur aveugle
,
Richard Fleischer
, 1971
Keep your eyes on what she cannot see- the boots, the bracelet, the bodies......
L'Étrangleur de Boston
,
Richard Fleischer
, 1968
Boston is being terrorized by a series of seemingly random murders of women. Based on the true story, the film follows the investigators path through several leads before introducing the Strangler as a character. It is seen almost exclusively from the point of view of the investigators who have very few clues to build a case upon....
Le voyage fantastique
,
Richard Fleischer
, 1966
...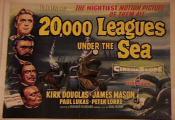 20.000 lieues sous les mers
,
Richard Fleischer
, 1954
A ship sent to investigate a wave of mysterious sinkings encounters the advanced submarine, the Nautilus, commanded by Captain Nemo. ...