Filmography from : David Schwimmer
Director :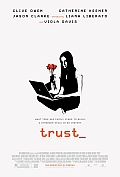 Trust
,
David Schwimmer
, 2010
A suburban family is torn apart when 14-year-old Annie meets her first boyfriend online. After months of communicating via online chat and phone, Annie discovers her friend is not who he originally claimed to be. Shocked into disbelief, her parents are shattered by their daughter's actions and struggle to support her as she comes to terms with what has happened to her once innocent life. ...
Actor :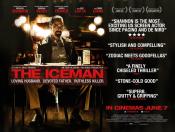 The Iceman
,
Ariel Vromen
, 2012
Richard Kuklinski (Michael Shannon) and his wife Deborah (Winona Ryder) appear to have a model American life, living with their three children in an idyllic suburban ranch house with a big lawn on a quiet street. But unbeknownst to Deborah and the kids, when Kuklinski goes off to work in the morning — or, on occasion, in the middle of dinner or the middle of the night — he is carrying out executions at the behest of the Gambino crime family,...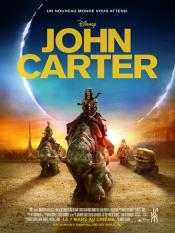 John Carter
,
Andrew Stanton
, 2012
Civil War vet John Carter is transplanted to Mars, where he discovers a lush, wildly diverse planet whose main inhabitants are 12-foot tall green barbarians. Finding himself a prisoner of these creatures, he escapes, only to encounter Dejah Thoris, Princess of Helium, who is in desperate need of a savior....
Wolf
,
Mike Nichols
, 1994
Worn down and out of luck, aging publisher Will Randall is at the end of his rope when a younger co-worker snatches both his job and wife out from under his nose. But after being bit by a wolf, Will suddenly finds himself energized, more competitive than ever, and possessed with amazingly heightened senses. Meanwhile, the beautiful daughter of his shrewd boss begins to fall for him - without realizing that the man she's begun to love is...