Filmography from : David Thewlis
Actor :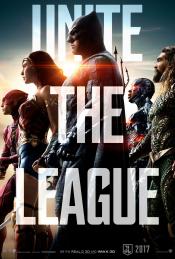 Justice League
,
Zack Snyder
, 2017
Fueled by his restored faith in humanity and inspired by Superman's selfless act, Bruce Wayne enlists the help of his newfound ally, Diana Prince, to face an even greater enemy. Together, Batman and Wonder Woman work quickly to find and recruit a team of metahumans to stand against this newly awakened threat. But despite the formation of this unprecedented league of heroes-Batman, Wonder Woman, Aquaman, Cyborg and The Flash-it may already be too...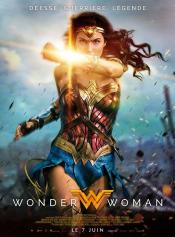 Wonder Woman
,
Patty Jenkins
, 2017
Diana, princess of the Amazons, trained to be an unconquerable warrior. Raised on a sheltered island paradise, when a pilot crashes on their shores and tells of a massive conflict raging in the outside world, Diana leaves her home, convinced she can stop the threat. Fighting alongside man in a war to end all wars, Diana will discover her full powers and her true destiny....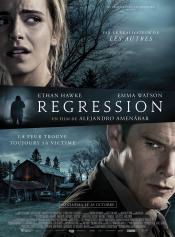 Regression
,
Alejandro Amenábar
, 2015
A young girl is sexually abused by her father. Thus, begins the disturbing tale of a father and daughter torn apart, thrown into the center of a conspiracy that shocks the nation....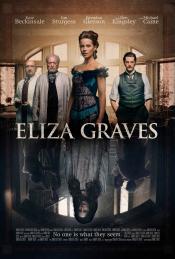 Eliza Graves
,
Brad Anderson
, 2014
A recent medical school grad who takes a position at a mental institution soon finds himself taken with one of his colleagues -- though he has no initial idea of a recent, horrifying staffing change....
The Zero Theorem
,
Terry Gilliam
, 2013
A computer hacker whose goal is to discover the reason for human existence continually finds his work interrupted thanks to the Management; namely, they send a teenager and lusty love interest to distract him....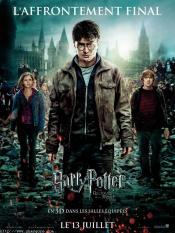 Harry Potter and the Deathly Hallows: Part 2
,
David Yates
, 2011
The final chapter begins as Harry, Ron, and Hermione continue their quest of finding and destroying the Dark Lord's three remaining Horcruxes, the magical items responsible for his immortality. But as the mystical Deathly Hallows are uncovered, and Voldemort finds out about their mission, the biggest battle begins and life as they know it will never be the same again....
War Horse
,
Steven Spielberg
, 2011
Follows a young man named Albert and his horse, Joey, and how their bond is broken when Joey is sold to the cavalry and sent to the trenches of World War One. Despite being too young to enlist, Albert heads to France to save his friend. ...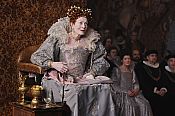 Anonymous
,
Roland Emmerich
, 2011
A political thriller advancing the theory that it was in fact Edward De Vere, Earl of Oxford who penned Shakespeare's plays; set against the backdrop of the succession of Queen Elizabeth I, and the Essex Rebellion against her. ...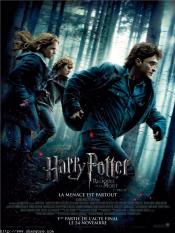 Harry Potter and the Deathly Hallows: Part 1
,
David Yates
, 2010
...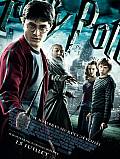 Harry Potter and the Half-Blood Prince
,
David Yates
, 2009
In "Harry Potter and the Half-Blood Prince," Lord Voldemort is tightening his grip on both the Muggle and Wizard worlds and Hogwarts is no longer the safe haven it once was. Harry suspects that dangers may even lie within the castle, but Dumbledore is more intent upon preparing him for the final battle that he knows is fast approaching....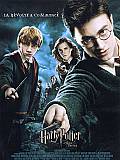 Harry Potter and the Order of the Phoenix
,
David Yates
, 2007
...
The Omen
,
John Moore
, 2006
...
Kingdom of Heaven
,
Ridley Scott
, 2005
...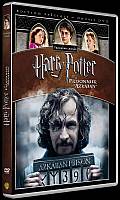 Harry Potter and the Prisoner of Azkaban
,
Alfonso Cuarón
, 2004
...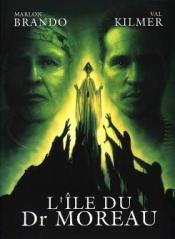 The Island of Dr. Moreau
,
John Frankenheimer
,
Richard Stanley
(uncredited), 1996
After being rescued and brought to an island, a man discovers that it's inhabitants are experimental animals being turned into strange looking humans, all of it the work of a visionary doctor....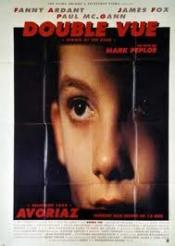 Afraid of the Dark
,
Mark Peploe
, 1991
A young boy, facing impending surgery on his eyes to try to stave off blindness, wanders his quiet London neighborhood. The only problem is he believes that a slasher is stalking blind women....