DEADPOOL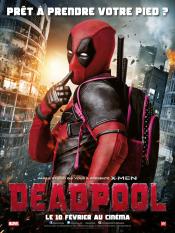 [REVIEWS] - "DEADPOOL" (Tim Miller)
By on 21-02-2016
Click here to read our french "DEADPOOL" movie review, directed by Tim Miller with Ryan Reynolds, Morena Baccarin, TJ Miller....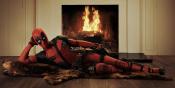 [MEDIA] - "DEADPOOL" Ryan Reynolds Reveals Deadpool's Suit
By on 27-03-2015
Ryan Reynolds, has taken to Twitter to debut an incredible reveal – the full suit from the upcoming "DEADPOOL" ! Ryan Reynolds will star in the title role of the film along with Ed Skrein, TJ Miller as Weasel, Gina Carano as Angel Dust, and Morena Baccarin as Copycat. The film will also feature the mutant Colossus, though Daniel Cudmore has confirmed he will not appear as the...
"DEADPOOL" "ZOMBIELAND" Scribes Pen "DEADPOOL"
By on 10-01-2010
"ZOMBIELAND" scribes Rhett Reese and Paul Wernick have been hired to pen the screenplay for "DEADPOOL", the "X-MEN" spin-off in development at 20th Century Fox, a report at Variety confirming a month old rumor from CHUD. Ryan Reynolds, who played the wisecracking mercenary character in "X-MEN ORIGINS: WOLVERINE" and is slated to reprise it, has a window in his...
- YOUR COMMENTS -
Be careful, every litigious comments will be deleted.

No comments.
Leave your comment
This page has been seen 7660 times.