Filmography from : Deep Roy
Actor :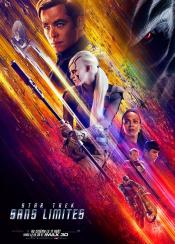 Star Trek Beyond
,
Justin Lin
, 2016
After stopping off at Starbase Yorktown, a remote outpost on the fringes of Federation space, the USS Enterprise, halfway into their five-year mission, is destroyed by an unstoppable wave of unknown aliens. With the crew stranded on an unknown planet and with no apparent means of rescue, they find themselves fighting against a ruthless enemy with a well-earned hatred of the Federation and everything it stands for. Only a rebellious alien warrior...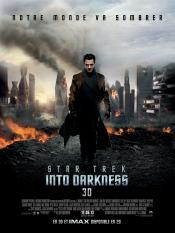 Star Trek Into Darkness
,
JJ Abrams
, 2013
When the crew of the Enterprise is called back home, they find an unstoppable force of terror from within their own organization has detonated the fleet and everything it stands for, leaving our world in a state of crisis. With a personal score to settle, Captain Kirk leads a manhunt to a war-zone world to capture a one man weapon of mass destruction. As our heroes are propelled into an epic chess game of life and death, love will be...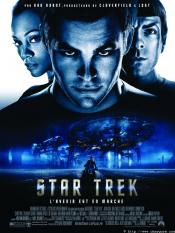 Star Trek
,
JJ Abrams
, 2009
From the first scene the Star Trek universe as we knew it has changed forever. Kirk is now an angry wayward young man looking for trouble. He fights with Starfleet cadets in Iowa when a Capt. Pike takes an interest in him, finding out he's the only 'genius level repeat offender in the Midwest'. Pike dares Kirk to join Starfleet, goading him with the legacy of his father. A young Spock is tortured over his mixed heritage, the emotions he fights...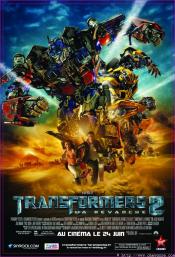 Transformers: Revenge of the Fallen
,
Michael Bay
, 2009
The battle for Earth has ended but the battle for the universe has just begun. After returning to Cybertron, Starscream assumes command of the Decepticons, and has decided to return to Earth with force. The Autobots believing that peace was possible finds out that Megatron's dead body has been stolen from the US Military by Skorpinox and revives him using his own spark. Now Megatron is back seeking revenge and with Starscream and more Decepticon...
Corpse Bride
,
Tim Burton
,
Mike Johnson
, 2005
...
Charlie and the Chocolate Factory
,
Tim Burton
, 2005
When Willy Wonka decides to let five children into his chocolate factory, he decides to release five golden tickets in five separate chocolate bars, causing complete mayhem. The tickets start to be found, with the fifth going to a very special boy, called Charlie Bucket. With his Grandpa, Charlie joins the rest of the children to experience the most amazing factory ever. But not everything goes to plan within the factory....
Big Fish
,
Tim Burton
, 2003
...
Planet of the Apes
,
Tim Burton
, 2001
...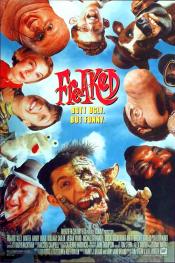 Freaked
,
Tom Stern
,
Alex Winter
, 1993
A company that produces a toxic chemical tries to improve its image via a popular spokesperson, Ricky Coogan. Ricky travels to South America to get a first-hand look at the chemical's effects and finds himself at a mutant freak farm. Elijah, who runs the farm, is only too happy to have new subjects on which to try his freak machine. The very chemical that Ricky is supposed to promote is the one responsible for creating the great variety of...

Howling VI: The Freaks
,
Hope Perello
, 1991
...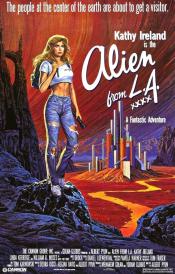 Alien from L.A.
,
Albert Pyun
, 1988
A nerdish teenager goes looking for her missing archaeolist father, and stumbles into a strange underground civilization....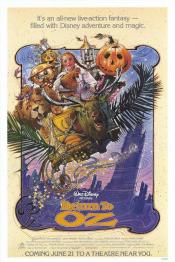 Return to Oz
,
Walter Murch
, 1985
Dorothy, saved from a psychiatric experiment by a mysterious girl, is somehow called back to Oz when a vain witch and the Nome King destroy everything that makes the magical land beautiful....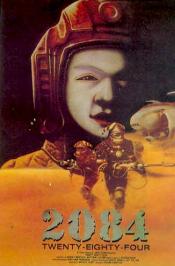 Starship
,
Roger Christian
, 1984
Things are not going well on the mining planet Ordessa: the conditions are awful, the workers are disgruntled and the management is cracking down by using killer security robots. Only the underground resistence movement, led by Lorca, has a chance of turning around the brutal regime, but the management has hired Danny the bounty hunter to track him and his followers down. Will any of them stand a chance against the brutal hunter and his robot...
Star Wars: Episode VI - Return of the Jedi
,
Richard Marquand
, 1983
...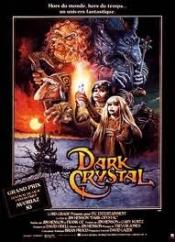 The Dark Crystal
,
Jim Henson
,
Frank Oz
, 1982
Another planet, another time. 1000 years ago the mysterious Dark Crystal was damaged by one of the Urskeks and an age of chaos has began! The evil race of grotesque birdlike lizards the Skeksis, gnomish dragons who rule their fantastic planet with an iron claw. Meanwhile the orphan Jen, raised in solitude by a race of the peace-loving wizards called the Mystics, embarks on a quest to find the missing shard of the Dark Crystal which gives the...