Filmography from : Diana Dors
Actor :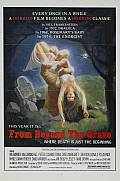 Frissons d'outre-tombe
,
Kevin Connor
, 1974
Anthology film from Amicus adapted from four short stories by R. Chetwynd-Hayes strung together about an antique dealer (Peter Cushing) who owns a shop called Temptations Ltd. and the fate that befalls his customers who try to cheat him. Stories include "The Gate Crasher" with David Warner who frees an evil enity from an antique mirror, "An Act of Kindness" featuring Donald Pleasence, "The Elemental", and "The Door"....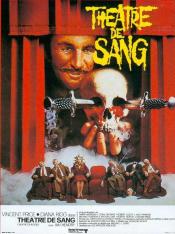 Théâtre de sang
,
Douglas Hickox
, 1973
A Shakespearean actor takes poetic revenge on the critics who denied him recognition....
Le coup du lapin
,
Seth Holt
, 1967
Jonas Wilde, a British secret service agent licensed to kill, returns from a successful mission determined to resign. Canning, his London superior, agrees to forward his resignation if Wilde eliminates a Czechoslovakian scientist defector now being held by the Americans. With the help of a housekeeper, Rhoda Gooderich, Wilde kills the scientist but is himself captured and interrogated by CIA agent Lucinda. After Lucinda tells Wilde that someone...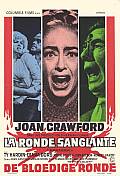 Le cercle de sang
,
Jim O'Connolly
, 1967
Monica Rivers, is the owner and ringmaster of a traveling circus and who'll stop at nothing to draw bigger audiences. When a series of mysterious murders begins to occur and some of her performers die gruesomely, her profits soar. She hires high-wire walker Frank Hawkins, impressed by the handsome and muscular young man. They begin an affair which arouses her previous lover Durando's jealousy. When Durando is found dead shortly afterward, the...