Filmography from : Diane Lane
Actor :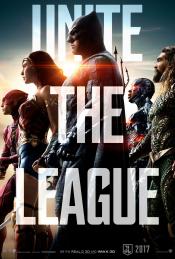 Justice League
,
Zack Snyder
, 2017
Fueled by his restored faith in humanity and inspired by Superman's selfless act, Bruce Wayne enlists the help of his newfound ally, Diana Prince, to face an even greater enemy. Together, Batman and Wonder Woman work quickly to find and recruit a team of metahumans to stand against this newly awakened threat. But despite the formation of this unprecedented league of heroes-Batman, Wonder Woman, Aquaman, Cyborg and The Flash-it may already be too...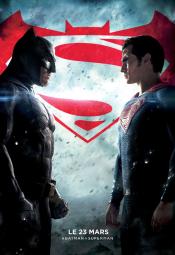 Batman v Superman : L'Aube de la justice
,
Zack Snyder
, 2016
The general public is concerned over having Superman on their planet and letting the "Dark Knight" - Batman - pursue the streets of Gotham. While this is happening, a power-phobic Batman tries to attack Superman.,Meanwhile Superman tries to settle on a decision, and Lex Luthor, the criminal mastermind and millionaire, tries to use his own advantages to fight the "Man of Steel"....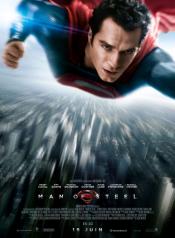 Man of Steel
,
Zack Snyder
, 2013
A young boy learns that he has extraordinary powers and is not of this Earth. As a young man, he journeys to discover where he came from and what he was sent here to do. But the hero in him must emerge if he is to save the world from annihilation and become the symbol of hope for all mankind....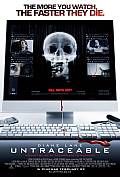 Intraçable
,
Gregory Hoblit
, 2008
...
Jumper
,
Doug Liman
, 2008
...
Killshot
,
John Madden
, 2008
Beautiful Carmen Colson and her ironworker husband Wayne are placed in the Federal Witness Protection program after witnessing an "incident". Thinking they are at last safe, they are targeted by an experienced hit man and a psychopathic young upstart killer. The ensuing struggle will test Carmen to the limit....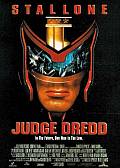 Judge Dredd
,
Danny Cannon
, 1995
The Year is 2139. The Planet Earth has changed into a virtually uninhabitable place called the "Cursed Earth". All of the Earth's population have crowded into the cities across the planet, now known as "Mega Cities". The crimes in these "Mega cities" became so violent and so powerful, that the regular justice system was powerless to contain, then it collapsed completely. But, a new Justice System came from the ashes, They were 3 justice systems...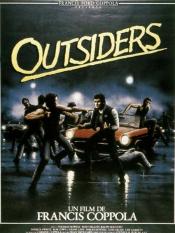 Outsiders
,
Francis Ford Coppola
(as Francis Coppola), 1983
Tulsa, Oklahoma, 1965. Fourteen-year-old Ponyboy Curtis is the youngest of three orphaned brothers who live on the north side of town, the "wrong side" of the tracks. Sensitive Ponyboy used to have a good relationship with his oldest brother Darrel, but since Darrel became the household caregiver, he is always on Ponyboy's case. Caught in the middle is third brother Sodapop, who dropped out of school to work full time. They all belong to The...