Filmography from : Dimiter Doichinov
Actor :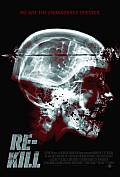 Re-Kill
,
Valeri Milev
, 2015
It's been five years since the Outbreak, and the zombie menace is supposed to be waning. But the brave men and women of R-Division, who find and destroy the undead, are seeing signs of a second Outbreak, which humanity may not survive. Footage about the men and women of R-Division and their grim, dangerous, but essential job of exterminating re-animated humans was shot the week previous by an embedded journalist during a long, deadly day. Only...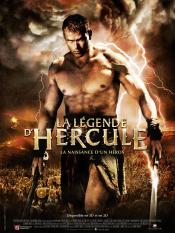 La légende d'Hercule
,
Renny Harlin
, 2014
In Ancient Greece 1200 B.C., a queen succumbs to the lust of Zeus to bear a son promised to overthrow the tyrannical rule of the king and restore peace to a land in hardship. But this prince, Hercules, knows nothing of his real identity or his destiny. He desires only one thing: the love of Hebe, Princess of Crete, who has been promised to his own brother. When Hercules learns of his greater purpose, he must choose: to flee with his true love or...
Asylum
,
Todor Chapkanov
, 2014
An eleven-person riot squad races to an insane asylum to quell a recent inmate outbreak and hostage situation. They arrive, only to be caught off guard by a sudden barrage of insane patients. When they've finally fought off a wave, two of their squad members are missing, their communications return only static, and the doors are locked. They're trapped. They break up into three teams to track down the lost members. Strange sounds and religious...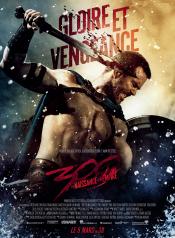 300 : La Naissance d'un empire
,
Noam Murro
, 2014
Based on Frank Miller's upcoming graphic novel "Xerxes" and told in the breathtaking visual style of the blockbuster 300, this new chapter of the epic saga takes the action to a fresh battlefield—on the sea—as Greek general Themistokles (Sullivan Stapleton) attempts to unite all of Greece by leading the charge that will change the course of the war. 300: Rise of an Empire pits Themistokles against the massive invading Persian forces led by...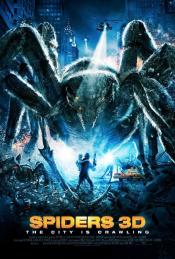 Spiders
,
Tibor Takács
, 2013
After a Soviet space station crashes into a New York City subway tunnel, a species of venomous spiders is discovered, and soon they mutate to gigantic proportions and wreak havoc on the city....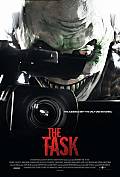 The Task
,
Alex Orwell
, 2011
Something diabolical is taking place on the set of 'The Task', a new reality show in which players complete terrifying missions within the confines of an abandoned prison, hoping to win a hefty cash prize. As six young students explore their new environment, malicious spirits make their presence known in the most gruesome ways imaginable. The contestants become unwitting pawns caught at the center of a blood-soaked night of terror. Only one girl...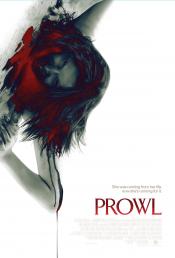 Prowl
,
Patrik Syversen
, 2010
Amber dreams of escaping her small town and persuades her friends to accompany her apartment-hunting in the big city. When their transportation breaks down, Amber and friends gratefully accept a ride in the back of a semi. But when the driver refuses to stop and they discover the cargo is cartons of blood, they panic. Soon panic turns to terror when the truck disgorges into a dark, abandoned warehouse where blood-thirsty creatures learn to hunt...
Universal Soldier: Régénération
,
John Hyams
, 2009
With stolen top-secret technology, terrorists have created a next-generation Universal Soldier - an elite fighter genetically altered into a programmable killing machine. With this "UniSol" (Former UFC Heavyweight Champion Andrei "The Pit Bull" Arlovski) leading the way, they seize the crippled Chernobyl nuclear reactor, threatening to unleash a lethal radioactive cloud. The only one who can stop them is Luc Deveraux (Jean-Claude Van Damme), a...
Cyclops
,
Declan O'Brien
, 2008
The corrupt Emperor Tiberius (Academy Award Nominee Eric Roberts) forces his bravest general, Marcus (Broadway star Kevin Stapleton), to subdue the monstrous Cyclops that has been decimating the countryside. Once the Cyclops is brought to the dungeons, Marcus is forced to fight in the gladiatorial games. Eventually, he and the Cyclops become allies and they fight together to defeat the corrupt Emperor and his evil nephew, along with the...
Hammerhead
,
Michael Oblowitz
, 2005
...