Filmography from : Dimo Alexiev
Actor :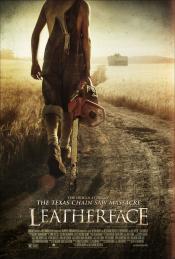 Leatherface
,
Alexandre Bustillo
,
Julien Maury
, 2017
Prequel about teenage Leatherface who escapes from a mental hospital with three other inmates, kidnaps a young nurse and takes her on a road trip from hell. Along the way, they are pursued by an equally deranged lawman out for revenge, one of these teens is destined for tragedy and horrors that will destroy his mind, molding him into the monster we now call Leatherface. ...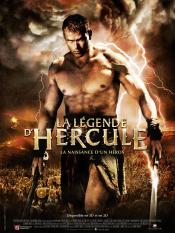 La légende d'Hercule
,
Renny Harlin
, 2014
In Ancient Greece 1200 B.C., a queen succumbs to the lust of Zeus to bear a son promised to overthrow the tyrannical rule of the king and restore peace to a land in hardship. But this prince, Hercules, knows nothing of his real identity or his destiny. He desires only one thing: the love of Hebe, Princess of Crete, who has been promised to his own brother. When Hercules learns of his greater purpose, he must choose: to flee with his true love or...
Asylum
,
Todor Chapkanov
, 2014
An eleven-person riot squad races to an insane asylum to quell a recent inmate outbreak and hostage situation. They arrive, only to be caught off guard by a sudden barrage of insane patients. When they've finally fought off a wave, two of their squad members are missing, their communications return only static, and the doors are locked. They're trapped. They break up into three teams to track down the lost members. Strange sounds and religious...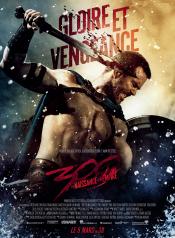 300 : La Naissance d'un empire
,
Noam Murro
, 2014
Based on Frank Miller's upcoming graphic novel "Xerxes" and told in the breathtaking visual style of the blockbuster 300, this new chapter of the epic saga takes the action to a fresh battlefield—on the sea—as Greek general Themistokles (Sullivan Stapleton) attempts to unite all of Greece by leading the charge that will change the course of the war. 300: Rise of an Empire pits Themistokles against the massive invading Persian forces led by...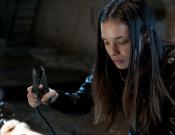 I Spit on Your Grave 2
,
Steven R Monroe
, 2013
Naturally beautiful, Jessica (Dallender) has just settled into New York where she, like many other young women, is trying to make it as a model. But what starts out as an innocent and simple photo shoot soon turns into something disturbingly unthinkable! Raped, tortured and kidnapped to a foreign country, Jessica is buried alive and left to die. Against all odds, she manages to escape. Severely injured, she will have to tap into the darkest...