Filmography from : Don Fellows
Actor :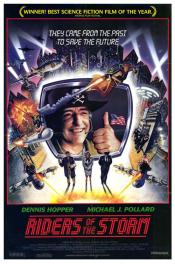 The American Way
,
Maurice Phillips
, 1986
A group of Vietnam vets disturbs television programs from a B-29 airplane. They want to sabotage Mrs Westinghouse's political campaign who is running for the Senate in support of US military involvement in South America. Mrs Westinghouse orders some nuclear missiles to be launched against the saboteurs, but they manage to avoid the impact and even succeed in exposing a big secret of hers....
Raiders of the Lost Ark
,
Steven Spielberg
, 1981
The year is 1936. An archeology professor named Indiana Jones is venturing in the jungles of South America searching for a golden statue. Unfortunately, he sets off a deadly trap but miraculously escapes. Then, Jones hears from a museum curator named Marcus Brody about a biblical artifact called The Ark of the Covenant, which can hold the key to humanly existence. Jones has to venture to vast places such as Nepal and Egypt to find this artifact....
Superman II
,
Richard Lester
,
Richard Donner
(uncredited), 1980
Superman agrees to sacrifice his powers to marry Lois, unaware that three Kryptonian criminals he inadvertently released are conquering Earth. ...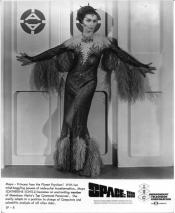 Space: 1999
,
Charles Crichton
(14 episodes, 1975-1976),
Ray Austin
(9 episodes, 1975-1976),
Tom Clegg
(5 episodes, 1976-1977),
David Tomblin
(4 episodes, 1975-1976),
Bob Kellett
(3 episodes, 1975-1976),
Val Guest
(3 episodes, 1976-1977),
Lee H Katzin
(2 episodes, 1975),
Bob Brooks
(2 episodes, 1976-1977),
Peter Medak
(2 episodes, 1976-1977),
Kevin Connor
(2 episodes, 1976),
Robert Lynn
(2 episodes, 1976), 1977
In 1999, Moonbase Alpha, nestled in the Lunar crater Plato, is a scientific research colony and watchdog over silos of atomic waste from Earth stored on the Moon's far side. On September 13, 1999, magnetic energy builds to cause an explosive chain-reaction of the waste, blasting the Moon out of Earth orbit and off the plane of the ecliptic, out of the Solar System. The inhabitants of Moonbase Alpha are unable to return to Earth and must survive...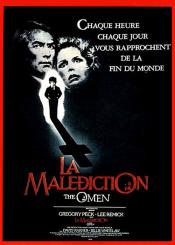 The Omen
,
Richard Donner
, 1976
Robert and Katherine Thorn seem to have it all. They are happily married and he is the US Ambassador to Great Britain, but they want more than to have children. When Katharine has a stillborn child, Robert is approached by a priest at the hospital who suggests that they take a healthy newborn whose mother has just died in childbirth. Without telling his wife he agrees. After relocating to London, strange events - and the ominous warnings of a...