Filmography from : Don Taylor
Director :
Damien: Omen II
,
Don Taylor
,
Mike Hodges
(uncredited), 1978
...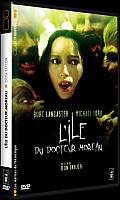 The Island of Dr. Moreau
,
Don Taylor
, 1977
A ship-wrecked man floats ashore on an island in the Pacific Ocean. The island is inhabited by a scientist, Dr. Moreau, who in an experiment has turned beasts into human beings....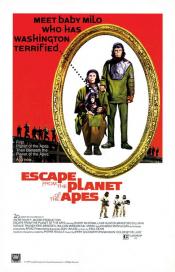 Escape from the Planet of the Apes
,
Don Taylor
, 1971
Following the events in "Beneath the Planet of the Apes", Cornelius and Zira flee back through time to 20th Century Los Angeles, where they face persecution similar to what Taylor suffered in the future, and discover the origins of the stream of events that will shape their world....
Actor :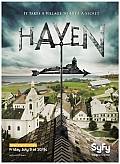 Haven
,
Shawn Piller
(13 episodes, 2011-2015),
TW Peacocke
(10 episodes, 2010-2015),
Lee Rose
(9 episodes, 2010-2015),
Robert Lieberman
(6 episodes, 2010-2014),
Rick Bota
(5 episodes, 2013-2015),
Tim Southam
(3 episodes, 2010-2011),
Stephen Reynolds
(3 episodes, 2011-2013),
Paul Fox
(3 episodes, 2012-2013),
Grant Harvey
(3 episodes, 2013-2014),
Jeff Renfroe
(3 episodes, 2013-2014),
Fred Gerber
(2 episodes, 2010-2011),
Rachel Talalay
(2 episodes, 2010),
Jason Priestley
(2 episodes, 2011-2012),
Sudz Sutherland
(2 episodes, 2015),
Ken Girotti
(1 episode, 2010),
Adam Kane
(1 episode, 2010),
Mike Rohl
(1 episode, 2010),
Rick Rosenthal
(1 episode, 2010),
Keith Samples
(1 episode, 2010),
Paolo Barzman
(1 episode, 2011),
Lynne Stopkewich
(1 episode, 2011),
Steven A Adelson
(1 episode, 2012),
Nisha Ganatra
(1 episode, 2012),
Mairzee Almas
(1 episode, 2013),
Lucas Bryant
(1 episode, 2015),
Colin Ferguson
(1 episode, 2015), 2015
A shrewd FBI agent with a lost past who arrives in the small town of Haven, Maine, to solve the murder of a local ex-con only to discover that the curious enclave is a longtime refuge for people with supernatural powers that holds a lot of secrets, including to her own past....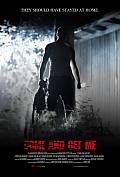 Come and Get Me
,
Chris Sun
, 2011
Gemma, Leah, Michelle and Susan are best friends and have been since high school. Gemma may be a little more domesticated, Michelle a bit wilder, Leah a bit more responsible and Susan and bit more... well, Susan, but at heart they are the same four girls who've spent all their time together since Year 8. Brett and John are the absolute opposite to these girls. Having met in prison for B&E and sexual assault, respectively, they have formed a...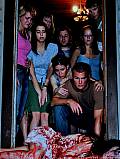 From the Dark
,
Cliff McClelland
,
Tom Zembrod
, 2009
When a blood-covered teenage girl crashes their party, she unwittingly brings an ancient evil with her that transforms every door of the cabin from an exit to an entrance for terror. With no place to go and nowhere to hide, paranoia flares as they wait for certain death – unmerciful, bloody death – that may take everyone one of them before the morning comes. ...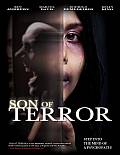 Natural Possession: Director's Cut
,
Antony De Gennaro
, 2008
Journey to the center of a mentally ill artist's mind. Watch him murder and then convict himself of crimes against his imagination. Halloween never ends for paranoid John Willem. His uncontrollable nightmare is just beginning. He's battling the voices of good vs. evil in his head. John can't distinguish between reality, memories or dreams. His mental voices like to manifest themselves as characters in his waking life. He's sick, broke and...
The Truman Show
,
Peter Weir
, 1998
...