Filmography from : Dru Viergever
Actor :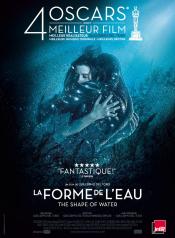 The Shape of Water
,
Guillermo del Toro
, 2017
From master storyteller Guillermo del Toro comes THE SHAPE OF WATER, an otherworldly fable set against the backdrop of Cold War era America circa 1962. In the hidden high-security government laboratory where she works, lonely Elisa (Sally Hawkins) is trapped in a life of isolation. Elisa's life is changed forever when she and co-worker Zelda (Octavia Spencer) discover a secret classified experiment. Rounding out the cast are Michael Shannon,...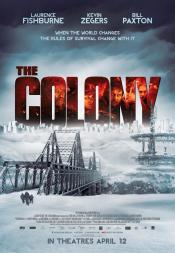 The Colony
,
Jeff Renfroe
, 2013
Beneath the icy surface, survivors of Colony Seven struggle as food supplies dwindle and temperatures continue to drop. Plagued by illness and internal conflict, the colonists suspect the worst when they mysteriously lose contact with Colony Five – the only other known settlement. Sam, a strong-willed mechanic with a tragic past, joins a team headed up by Briggs on a dangerous expedition to find out what happened. After a hellish trek, they...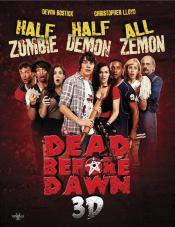 Dead Before Dawn 3D
,
April Mullen
, 2012
Casper Galloway'S future is one giant question mark. With only two weeks until college graduation, he still lives with his mother, is indecisive to a fault, and is one credit away from failing. But just when Casper thinks things couldn't get any worse, he and his friends accidentally unleash a curse that causes people to kill themselves and turn into Zombie Demons, aka Zemons. Armed with a slew of homemade weapons and a Winnebago, the team...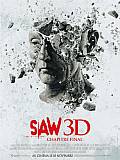 Saw 3D
,
Kevin Greutert
, 2010
As a deadly battle rages over Jigsaw's brutal legacy, a group of Jigsaw survivors gathers to seek the support of self-help guru and fellow survivor Bobby Dagen, a man whose own dark secrets unleash a new wave of terror... The first theatrical feature to be shot exclusively on the cutting-edge SI-3D digital camera system, SAW VII 3D brings the horrifying games of Jigsaw to life like never before. ...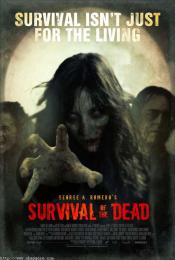 Survival of the Dead
,
George A Romero
, 2009
The dead have risen for less than a week and the world is already like hell. The army has sunk into chaos and some soldiers prefer to desert. They succeed in reaching a small island off North America's coast, a remote place where they hope to live in peace. But what they thought could be an oasis is only a microcosm of the world at war they just left… ...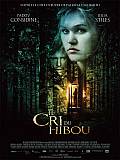 The Cry of the Owl
,
Jamie Thraves
, 2009
Robert (Paddy Considine) leaves the big city and his ex-wife for the tranquillity of a small town where he begins to secretly watch the normal domestic life of a woman he doesn't know through her kitchen window. But when Jenny (Julia Stiles) catches Robert in the act, she doesn't call the police. Instead she feels a strange empathy for Robert and invites him into her home. The fateful act sees the pair spiralling into a passionate...