Filmography from : Dt Carney
Director :
Dead Things
,
DT Carney
, 2005
...
Nightwalkers
,
DT Carney
, 2003
...
Writer :
Dead Things
,
DT Carney
, 2005
...
Nightwalkers
,
DT Carney
, 2003
...
Actor :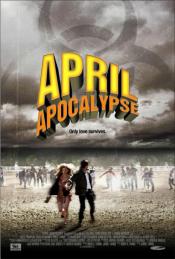 April Apocalypse
,
Jarret Tarnol
, 2013
After years of yearning for the girl next door, Artie finally builds the courage to woo her... only to find out the girl of his dreams and best friend, April, is moving away - sending Artie into a deep depression. Three years later, the emptiness subsides and the lion inside tells Artie to "go find April and make her yours". Empowered and eager to find April, Artie crashes his car on the way... and wakes up a week later in the middle of a zombie...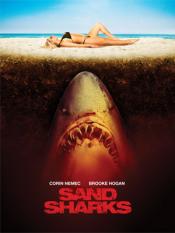 Beach Shark
,
Mark Atkins
, 2012
An underwater earthquake cracks open a crater deep beneath the ocean's surface unleashing a prehistoric predator. On the sleepy island of White Sands, local teens drink and party beside a beach bonfire. One of them wanders off after a pretty girl and disappears, leaving only a severed hand behind. It appears it's been bitten and ripped off by a vicious animal. This looks like a shark bite, but it's found well above the high tide line,...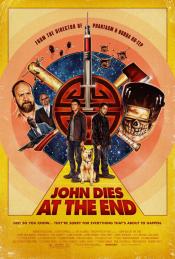 John Dies at the End
,
Don Coscarelli
, 2012
It's a drug that promises an out-of-body experience with each hit. On the street they call it Soy Sauce, and users drift across time and dimensions. But some who come back are no longer human. Suddenly a silent otherworldly invasion is under way, and mankind needs a hero. What it gets instead is John and David, a pair of college dropouts who can barely hold down jobs. Can these two stop the oncoming horror in time to save humanity? No. No, they...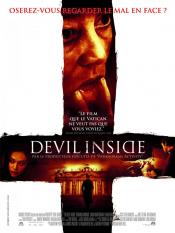 Devil Inside
,
William Brent Bell
, 2012
In 1989, emergency responders received a 9-1-1 call from Maria Rossi (Suzan Crowley) confessing that she had brutally killed three people. 20 years later, her daughter Isabella (Fernanda Andrade) seeks to understand the truth about what happened that night. She travels to the Centrino Hospital for the Criminally Insane in Italy where her mother has been locked away to determine if her mother is mentally ill or demonically possessed. When she...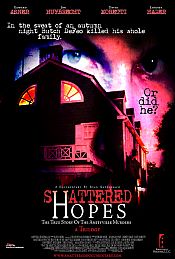 Shattered Hopes: The True Story of the Amityville Murders - Part I: From Horror to Homicide
,
Ryan Katzenbach
, 2011
A docudrama exploring the infamous 1974 mass murder of the DeFeo family by their eldest son and sibling. The case went on to spawn the "Amityville Horror" franchise of films. ...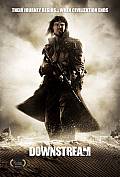 Downstream
,
Simone Bartesaghi
,
Philip Kim
(co-director),
Neil Kinsella
(co-director), 2010
...
Evil Ever After
,
Brad Paulson
, 2006
...
Dead Things
,
DT Carney
, 2005
...
Nightwalkers
,
DT Carney
, 2003
...