Filmography from : Dwight Yoakam
Actor :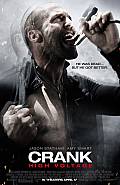 Crank: High Voltage
,
Mark Neveldine
(as Neveldine),
Brian Taylor
(as Taylor), 2009
In this high-octane sequel, hitman Chev Chelios' (Statham) launches himself on an electrifying chase through Los Angeles in pursuit of the Chinese mobster who has stolen his nearly indestructible heart. CRANK: HIGH VOLTAGE is written and directed by Neveldine/Taylor, the duo behind the 2006 hit film CRANK, and the upcoming GAME starring Gerard Butler. Jason Statham (THE TRANSPORTER, THE BANK JOB) returns to star as hitman Chev Chelios....
2:13
,
Charles Adelman
, 2009
A police profiler (Mark Thompson) has just returned from psychiatric leave only to find that he is caught up in a serial killer's rampage. Fighting to keep buried the trauma of his childhood, he must confront the all too-familiar flesh masks that the killer leaves on the faces of his victims. He must face his own demons along with the killer to save his small eroding existence....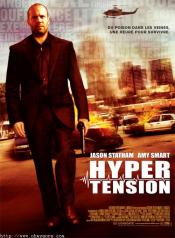 Crank
,
Mark Neveldine
(as Neveldine),
Brian Taylor
(as Taylor), 2006
Chev Chelios is a professional assassin working for the West Coast crime syndicate. Chev's girlfriend Eve doesn't know what Chev does and Chev is planning to quit the crime syndicate so he can spend more time with her. But for Chev, things about to get very bad, when he learns he has been injected with a poison called "The Beijing Cocktail" by his rival Verona, which will kill him if his heart rate drops. Trying to stay alive and seeking help...
Panic Room
,
David Fincher
, 2002
After her divorce, Meg Altman and her daughter Sarah move into an old-fashioned house with one very modern addition: a "panic room" which is virtually impossible to break into, designed for refuge during a home invasion. In their first night in the house a trio of thieves do break in and Meg and Sarah rush into the panic room. However, the intruders are looking for something inside the panic room, and given the recent move the room's hotline to...