Filmography from : Ed Quinn
Actor :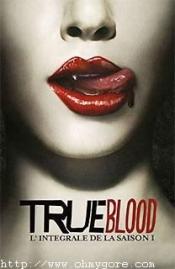 True Blood
,
Michael Lehmann
(15 episodes, 2008-2013),
Scott Winant
(13 episodes, 2008-2014),
Daniel Minahan
(8 episodes, 2008-2012),
Howard Deutch
(5 episodes, 2013-2014),
John Dahl
(4 episodes, 2008-2010),
Michael Ruscio
(4 episodes, 2009-2013),
Anthony Hemingway
(3 episodes, 2008-2013),
Alan Ball
(3 episodes, 2008),
Lesli Linka Glatter
(3 episodes, 2010-2012),
David Petrarca
(3 episodes, 2010-2012),
Romeo Tirone
(3 episodes, 2011-2013),
Stephen Moyer
(3 episodes, 2012-2014),
Daniel Attias
(3 episodes, 2012-2013),
Nick Gomez
(1 episode, 2008),
Nancy Oliver
(1 episode, 2008),
Marcos Siega
(1 episode, 2008),
Michael Cuesta
(1 episode, 2009),
Adam Davidson
(1 episode, 2009),
Jeremy Podeswa
(1 episode, 2011),
Gregg Fienberg
(1 episode, 2014),
Simon Jayes
(1 episode, 2014),
Angela Robinson
(1 episode, 2014),
Lee Rose
(1 episode, 2014),
Jesse Warn
(1 episode, 2014), 2014
The series follows Sookie Stackhouse, a barmaid living in Louisiana who can read people's minds, and how her life is turned upside down when the Vampire Bill, walks into her place of employment two years after vampires 'came out of the coffin' on national television....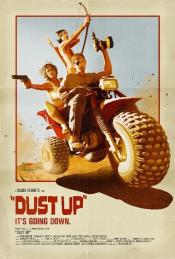 Dust Up
,
Ward Roberts
, 2012
A former vigilante who has embraced his peaceful nature comes to the aid of a young mother in trouble with a cannibalistic drug lord....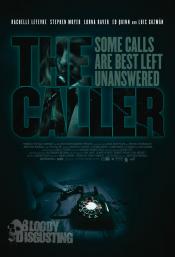 The Caller
,
Matthew Parkhill
, 2011
When troubled divorcee Mary Kee begins to receive mysterious phone calls from an unknown caller, she quickly begins to feel haunted in her own home. When she discovers that the person is calling from the past, Mary realizes that she will have to kill her in order to survive, but how do you kill someone living in the past, and what will happen if she fails? From the director of the internationally acclaimed 'dot the i', 'The Caller' is a chilling...
Behemoth
,
WD Hogan
, 2011
An earthquake reactivates a long-dormant volcano, threatening the small town of Ascension, trembling in its shadow. But the gaping maws in the region reveal evidence of something else — a centuries-old subterranean creature at last given the chance to break free in a black cloud of fire and ash. As the Behemoth wreaks havoc, it's a race against time as a small band of rescuers fight it with a force as destructive as the beast itself....
House of the Dead 2
,
Michael Hurst
(as Mike Hurst), 2005
In Guesta Verde University, the deranged Professor Curien is trying to bring back the dead, killing students for the experiment. There is an outbreak of zombies in the campus, and the government sends a NSA medical research team, formed by Dr. Alexandra Morgan a.k.a. Nightingale and lieutenant Ellis, with a special force leaded by lieutenant Dalton, trying to get the zero sample from the first generation zombie. The team has a very short time to...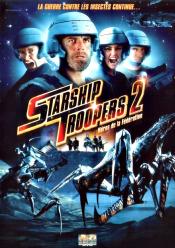 Starship Troopers 2: Hero of the Federation
,
Phil Tippett
, 2004
In the sequel to Paul Verhoeven's loved/reviled sci-fi film, a group of troopers taking refuge in an abandoned outpost after fighting alien bugs, failing to realize that more danger lays in wait....