Filmography from : Eddie Dunn
Actor :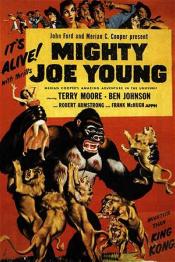 Monsieur Joe
,
Ernest B Schoedsack
, 1949
Jill Young has brought up her pet gorilla since she was a child. Twelve years later, when the gorilla is fully grown, Hollywood promoter Max O'Hara travels to Tanzania, Africa, and convinces Jill to bring her extraordinarily large gorilla, Joe, back to America. While in Hollywood, Joe is used in a stage production and is exploited to no end. It doesn't take long until Joe is sick of being mistreated and he escapes to run loose in civilization....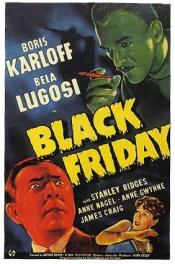 Vendredi 13
,
Arthur Lubin
, 1940
When his friend Professor Kingsley is at deaths door, brain surgeon Dr. Sovac saves his life by means of an illegal operation that transplants part of injured gangster Red Cannon's brain. Unfortunately, the operation has a disastrous Jeckll and Hyde side effect and under certain conditions the persona of Cannon emerges. Sovac soon learns of the duel personality and of half a million dollars the gangster has hidden away. He attempts to find the...