Filmography from : Arthur Lubin
Director :
La famille Addams
,
Sidney Lanfield
(48 episodes, 1964-1966),
Jerry Hopper
(4 episodes, 1964),
Sidney Salkow
(4 episodes, 1965-1966),
Jean Yarbrough
(3 episodes, 1964),
Arthur Hiller
(1 episode, 1964),
Arthur Lubin
(1 episode, 1965),
Sidney Miller
(1 episode, 1965),
Nat Perrin
(1 episode, 1965),
Stanley Z Cherry
(1 episode, 1966), 1964
The Addams Family is not your typical family: they take delight in most of the things that "normal" people would be terrified of. Gomez Adams is an extremely wealthy man, and is able to indulge his wife Morticia's every desire: be it cultivation of poisonous plants, or a candlelit dinner in a graveyard. People visiting the Addams Family just don't seem to appreciate the 7 foot tall butler "Lurch" or the helping hand (which is just a disembodied...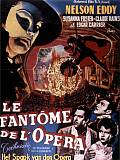 Le fantôme de l'opéra
,
Arthur Lubin
, 1943
Pit violinist Claudin hopelessly loves rising operatic soprano Christine Dubois (as do baritone Anatole and police inspector Raoul) and secretly aids her career. But Claudin loses both his touch and his job, murders a rascally music publisher in a fit of madness, and has his face etched with acid. Soon, mysterious crimes plague the Paris Opera House, blamed on a legendary "phantom" whom none can find in the mazes and catacombs. But both of...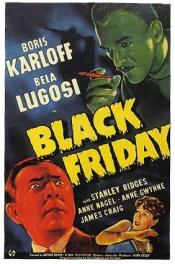 Vendredi 13
,
Arthur Lubin
, 1940
When his friend Professor Kingsley is at deaths door, brain surgeon Dr. Sovac saves his life by means of an illegal operation that transplants part of injured gangster Red Cannon's brain. Unfortunately, the operation has a disastrous Jeckll and Hyde side effect and under certain conditions the persona of Cannon emerges. Sovac soon learns of the duel personality and of half a million dollars the gangster has hidden away. He attempts to find the...