Filmography from : Elissa Dowling
Actor :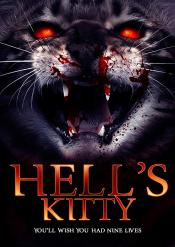 Hell's Kitty
,
Nicholas Tana
, 2018
Nick, a Hollywood screenwriter, discovers his cat has become murderously possessed, and will stop at nothing to rid him of any women in his life. As his life unravels out of control, Nick must find a way to have his kitty exorcised of the demonic spirit haunting her and creating a body count....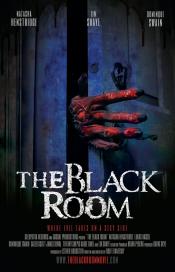 The Black Room
,
Rolfe Kanefsky
, 2017
Paul and Jennifer Hemdale have just moved into their dream house. But their happy marriage is about to be put to the test as they slowly discover the secret behind the black room in the cellar. Something else is already living in their new home and it is growing stronger every day....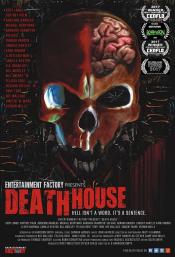 Death House
,
B Harrison Smith
, 2017
During an exclusive tour, a power breakdown inside a secret prison known as the Death House sends two agents fighting through a labyrinth of horrors while being pursued by a ruthless army of roaming inmates. As they fight to escape, the agents push toward the lowest depths of the facility where they learn a supernatural group of evil beings is their only chance for survival....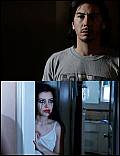 Noirland
,
Ramzi Abed
, 2016
A catatonic serial killer (James Duval) is put under a deep hypnosis in order to free his last victim and revive him into coming to terms with the sadistic sexual acts he is responsible for. An amnesiac detective searching for a serial killer finds out he is the prime suspect. Criminal psychiatrists and psychologists watch and listen to the mysteries unfold....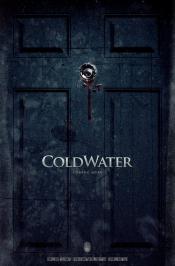 It Watches
,
Dave Parker
, 2016
Andre, recovering from a recent accident, agrees to help his friend Robert by taking over a house sitting job at a creepy home nestled in the hills above Los Angeles. As night comes, the house reveals its insidious nature as Andre begins hearing ominous sounds and experiencing strange occurrences throughout the house that lead him to believe he is not alone, and that someone, or something is in the house with him....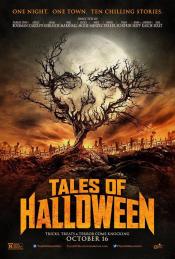 Tales of Halloween
,
Darren Lynn Bousman
(segment 'The Night Billy Raised Hell'),
Axelle Carolyn
(segment 'Grim Grinning Ghost'),
Adam Gierasch
(segment 'Trick'),
Andrew Kasch
(segment 'This Means War'),
Neil Marshall
(segment 'Bad Seed'),
Lucky McKee
(segment 'Ding Dong'),
Mike Mendez
(segment 'Friday the 31st'),
Dave Parker
(segment 'Sweet Tooth') (as David Parker),
Ryan Schifrin
(segment 'The Ransom of Rusty Rex'),
John Skipp
(segment 'This Means War'),
Paul Solet
(segment 'The Weakthe Wicked'), 2015
Ten stories are woven together by their shared theme of Halloween night in an American suburb, where ghouls, imps, aliens and axe murderers appear for one night only to terrorize unsuspecting residents....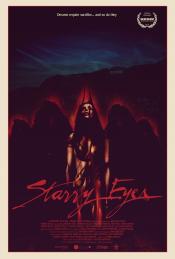 Starry Eyes
,
Kevin Kölsch
,
Dennis Widmyer
, 2014
Determined to make it as an actress in Hollywood, Sarah Walker spends her days working a dead-end job, enduring petty friendships and going on countless casting calls in hopes of catching her big break. After a series of strange auditions, Sarah lands the leading role in a new film from a mysterious production company. But with this opportunity comes bizarre ramifications that will transform her both mentally and physically into something...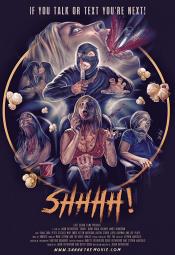 Shhhh
,
Jason Rutherford
, 2014
While Harris and his Mother enjoy bonding at the movies, it seems the jerks in the theaters are making it harder for them to enjoy the show. Soon someone starts murdering those disrupting the film, and now Harris finds himself not only confronting his past, but questioning his own sanity as well. ...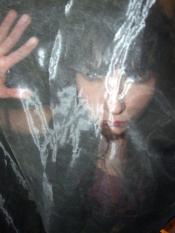 Telephone World
,
Ramzi Abed
, 2013
It's been a long time since a film has played with the notion of reality so much while also crafting an emotionally riveting suspense film, but that is exactly what Ramzi Abed's newest feature film, Telephone World, is made to do. Telephone World tells the story of Rachel Plasky (Elissa Dowling), who finds out she got the lead part in a new TV show called "Fairfax Girls". The main body of the film is shot in one continuous 80-minute shot....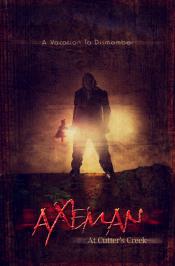 Axeman at Cutter's Creek
,
Joston Theney
, 2013
In this 80's style horror with a new school twist, nine vacationing twenty-somethings travel to a posh timeshare cabin in Big Bear for a hedonistic weekend. But their weekend of drinking and debauchery soon turns to horror when an axe-wielding local legend comes to life! Desperately clawing for any chance at survival, these once estranged friends must band together to take on the bloody beast that's kept these woods desolate and the...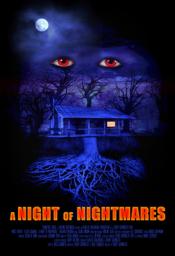 A Night of Nightmares
,
Buddy Giovinazzo
, 2012
Mark Lighthouse is on his way to interview a subject for his underground music blog. Ginger, his newest singing discovery, is living in an old house up in the mountains, where she's agreed to give him an interview and cook him dinner. At the house, Ginger is not only talented but an exotic beauty as well. Mark starts his video interview and he and Ginger hit it off right away. They banter good-naturedly, their time together is easy. When...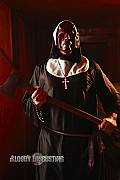 Bloody Bloody Bible Camp
,
Vito Trabucco
, 2012
...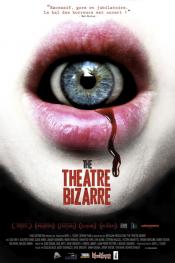 The Theatre Bizarre
,
Douglas Buck
(segment 'The Accident'),
Buddy Giovinazzo
(segment 'I Love You'),
David Gregory
(segment 'Sweets'),
Karim Hussain
(segment 'Vision Stains'),
Jeremy Kasten
(framing segments),
Tom Savini
(segment 'Wet Dreams'),
Richard Stanley
(segment 'The Mother Of Toads'), 2011
Down a seedy city street in her neighborhood, young Enola Penny is obsessed with what appears to be a long abandoned theatre. One night, she sees that the front door is slightly ajar and impulsively decides to sneak inside. But there in the dark, decrepit auditorium, a show unlike any other unfolds before her eyes. Its host is an eerie human puppet named Peg Poett who will introduce Penny to six tales of the bizarre: A couple traveling in a...
Raymond Did It
,
Travis Legge
, 2011
...

Orgy of the Damned
,
Creep Creepersin
, 2010
...
Psychosomatika
,
Jeff Dylan Graham
, 2010
Lionel Perkins awakens from a coma only to find himself in the middle of what he believes to be an alternate reality - an adaptation of his own life. Remembering only bits and pieces of his past, he begins to wonder if these vague memories of the life he once had are merely masking a much deeper truth? Just why is it that everyone around him seems to have a laundry list of secrets of their own? Why does everyone in his town seem to be a squeaky...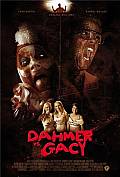 Dahmer vs. Gacy
,
Ford Austin
, 2010
...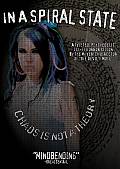 In a Spiral State
,
Ramzi Abed
, 2009
In the city of Los Angeles, millions of lives intersect everyday, but each individual is still isolated from the whole. A number of strange incidents occur to four men and four women, just as their own lives begin to spiral out of control. Surrounded by con artists, frauds, drug addicts, and homeless people, a story starts to form in a screenwriter's head. Little does he know, his characters seem to have come to life as well. Things takes a...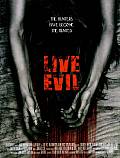 Live Evil
,
Jay Woelfel
, 2009
A hunter dressed in black. This cowboy-hat-wearing samurai-sword-wielding Priest is on a quest for blood. Vampire blood. He's out for revenge on a "clique" of four vampires who are traveling across the country in search of "pure blood." The human blood stream has become polluted by drugs, alcohol, Aids, Diabetes, anti-depressants, cigarettes; anything that changes the blood even a small amount makes it undrinkable for vampires, who, like...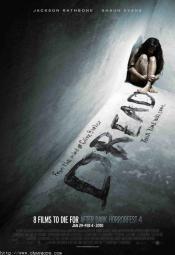 Terreur
,
Anthony DiBlasi
, 2009
...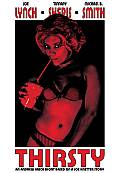 Thirsty
,
Andrew Kasch
, 2009
...
Vaginal Holocaust
,
Creep Creepersin
, 2009
Rape, Revenge, Hicks, Vampires and a Man-Eating Vagina! ...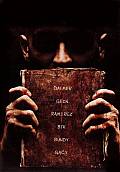 Diary of a Serial Killer
,
Andy Hurst
, 2008
On a rainy night, in a dark alley, award-winning journalist Nelson Keece witnesses a vicious murder. Although horrified, his curiosity takes over when this cold-blooded killer forces Nelson to interview him. Now, the tension mounts as fast as the body count rises while the killer stalks the streets. This film's disturbing portrayal of the killer, the cop and the writer is shocking and not to be forgotten. ...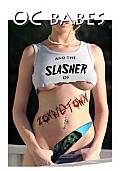 O.C. Babes and the Slasher of Zombietown
,
Creep Creepersin
, 2008
he night seems like any other for Sean and Ed, filled with rejection. That is until a half eaten woman runs into the bar and warns them about zombies outside. Once they lock the bar up they start dropping like flies. They soon notice though that not everything is what it seems and not all people are who you think they are. OC Babes and the Slasher of Zombietown is a low budget horror/comedy that is full of horror pop culture. the film is...
Death Racers
,
Roy Knyrim
, 2008
...
Robot War
,
Leigh Scott
, 2007
...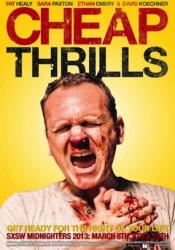 Cheap Thrills
,
EL Katz
, 0
Cheap Thrills follows Craig (Pat Healy), a struggling family man who loses his low-wage job and is threatened with eviction. In an effort to delay facing the music at home, he heads to a local bar and encounters an old friend (Ethan Embry). The two friends are roped into a round of drinks by a charismatic and obscenely wealthy stranger (David Koechner) along with his mysterious wife (Sara Paxton). The couple engages the two friends in a series...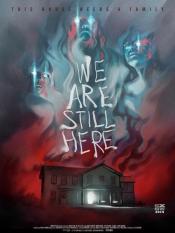 We Are Still Here
,
Ted Geoghegan
, 0
After their teenage son is killed in a car crash, Paul (Andrew Sensenig) and Anne (Barbara Crampton) move to the quiet New York countryside to try to start a new life for themselves. But the grieving couple unknowingly becomes the prey of a family of vengeful spirits that reside in their new home, and before long they discover that the seemingly peaceful town they've moved into is hiding a terrifyingly dark secret. Now they must find a way to...