Filmography from : Elle Alexander
Actor :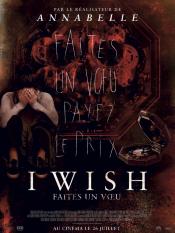 I Wish - Faites un voeu
,
John R Leonetti
, 2017
A teen girl discovers a magical box that will grant her seven wishes. As she uses her wishes for personal gain, bad things begin to happen to those around her. She discovers an evil entity lives inside the box and may be behind the gruesome deaths. ...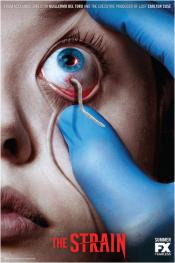 The Strain
,
J Miles Dale
(7 episodes, 2015-2017),
Kevin Dowling
(4 episodes, 2015-2017),
Deran Sarafian
(3 episodes, 2014-2016),
Phil Abraham
(3 episodes, 2014-2015),
Peter Weller
(3 episodes, 2014),
Vincenzo Natali
(3 episodes, 2015-2016),
TJ Scott
(3 episodes, 2015-2016),
Guillermo del Toro
(2 episodes, 2014-2015),
Guy Ferland
(2 episodes, 2014-2015),
David Semel
(2 episodes, 2014),
Charlotte Sieling
(2 episodes, 2014),
Howard Deutch
(2 episodes, 2015),
Ken Girotti
(2 episodes, 2016),
Norberto Barba
(2 episodes, 2017),
John Dahl
(1 episode, 2014),
Keith Gordon
(1 episode, 2014),
Gregory Hoblit
(1 episode, 2015),
Carlton Cuse
(1 episode, 2016),
Paco Cabezas
(1 episode, 2017),
Thomas Carter
(1 episode, 2017),
Jennifer Lynch
(1 episode, 2017), 2014
A thriller that tells the story of Dr. Ephraim Goodweather, the head of the Center for Disease Control Canary Team in New York City. He and his team are called upon to investigate a mysterious viral outbreak with hallmarks of an ancient and evil strain of vampirism. As the strain spreads, Eph, his team, and an assembly of everyday New Yorkers, wage war for the fate of humanity itself....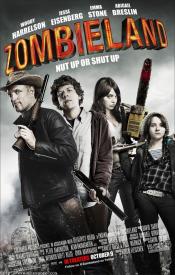 Bienvenue à Zombieland
,
Ruben Fleischer
, 2009
A cowardly shut-in named Columbus (Eisenberg) is forced to join up with a seasoned zombie slayer named Tallahassee (Harrelson) in order to survive. As Tallahassee sets out on a mission to find the last Twinkie on Earth, the two men meet up with Wichita (Emma Stone) and Little Rock (Abigail Breslin), two young girls who have resorted to some rather unorthodox methods to survive amidst the chaos. Reluctant partners in the battle against the...
Le couvent
,
Mike Mendez
, 2000
A group of college students break into an abandoned convent and become possessed by demonic spirits. ...
Donnie Brasco
,
Mike Newell
, 1997
This true story follows FBI agent Joe Pistone as he infiltrates the mafia of New York. Befriending Lefty Ruggiero, Pistone (under the name Donnie Brasco) is able to embed himself in a mafia faction lead by Sonny Black. Ruggiero and Pistone become tight as the group goes about collecting money for 'the bosses'. Eventually, the group become big time when Black himself becomes a boss, all the while Pistone collects evidence. However, the trials and...