Filmography from : John R Leonetti
Director :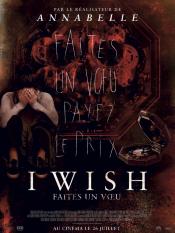 Wish Upon
,
John R Leonetti
, 2017
A teen girl discovers a magical box that will grant her seven wishes. As she uses her wishes for personal gain, bad things begin to happen to those around her. She discovers an evil entity lives inside the box and may be behind the gruesome deaths. ...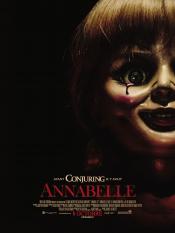 Annabelle
,
John R Leonetti
, 2014
John Form has found the perfect gift for his expectant wife, Mia - a beautiful, rare vintage doll in a pure white wedding dress. But Mia's delight with Annabelle doesn't last long. On one horrific night, their home is invaded by members of a satanic cult, who violently attack the couple. Spilled blood and terror are not all they leave behind. The cultists have conjured an entity so malevolent that nothing they did will compare to the sinister...
The Butterfly Effect 2
,
John R Leonetti
, 2006
Nick Larson and his best friends Trevor Eastman and Amanda are celebrating the twentieth-fourth anniversary of his girlfriend Julie Miller in a beautiful lake on a Sunday morning. Nick is expecting to be promoted in the company where he works, and Julie is planning to move to his place instead of going to New York for her Master degree. However, Nick is called by his colleague Dave Bristol, who is disputing the promotion with Nick, for a meeting...