Filmography from : Ellen Woglom
Actor :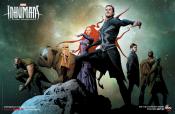 Inhumans
,
Chris Fisher
(2 episodes, 2017),
Roel Reiné
(2 episodes, 2017),
Billy Gierhart
(1 episode, 2017),
Neasa Hardiman
(1 episode, 2017),
David Straiton
(1 episode, 2017),
Kevin Tancharoen
(1 episode, 2017), 2017
An isolated community of superhumans fight to protect themselves....
Hated
,
Lee Madsen
, 2012
When a young punk rock band starts out in the underground music scene, the only thing they have is each other. But when a childhood friend - with complicated connections to the group - leverages her P.R. skills to get them noticed, they suddenly find themselves on the verge of making it big. The only question is how far they're willing to go in the pursuit of fame and fortune, and who they're willing to leave behind to get there. HATED explores...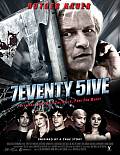 7eventy 5ive
,
Brian Hooks
,
Deon Taylor
, 2007
Finals at the prestigious University of Dreyskill are finally over and it's time to party. "The Crew", as they are known by their peers and dorm mates, are invited to a rich classmate's hideaway mansion high up in the hills of Colorado. What was supposed to be a weekend of fun and relaxation quickly becomes a trip they will never forget... If they survive! A simple game of prank scare phone calls becomes an intense game of survival and escape...