Filmography from : Emily Alatalo
Actor :
Warehouse 13
,
Chris Fisher
(10 episodes, 2010-2013),
Constantine Makris
(9 episodes, 2009-2012),
Tawnia McKiernan
(7 episodes, 2009-2011),
Jack Kenny
(7 episodes, 2010-2014),
Stephen Surjik
(6 episodes, 2009-2011),
Jace Alexander
(2 episodes, 2009),
Vincent Misiano
(2 episodes, 2009),
Michael W Watkins
(2 episodes, 2009),
Millicent Shelton
(2 episodes, 2011-2013),
Michael McMurray
(2 episodes, 2012-2014),
Howard Deutch
(2 episodes, 2012-2013),
Ken Girotti
(1 episode, 2009),
Eric Laneuville
(1 episode, 2009),
Matt Earl Beesley
(1 episode, 2010),
Stephen Cragg
(1 episode, 2010),
Anton Cropper
(1 episode, 2010),
Jeremiah S Chechik
(1 episode, 2011),
Jay Chandrasekhar
(1 episode, 2012),
Andrew Seklir
(1 episode, 2012),
Matthew Hastings
(1 episode, 2013),
Jennifer Lynch
(1 episode, 2013),
Larry Teng
(1 episode, 2013),
Matt Birman
(1 episode, 2014),
Robert Duncan McNeill
(1 episode, 2014), 2014
After saving the life of the President in Washington D.C., a pair of U.S Secret Service agents are whisked away to a covert location in South Dakota that houses supernatural objects that the Regents, an Authority above and outside any government, have collected over the centuries. Their new assignment: retrieve any lost objects and investigate reports of new ones....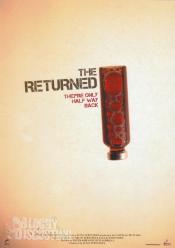 The Returned
,
Manuel Carballo
, 2013
Kate works at the hospital in the Return Unit, helping those who have been infected by the virus that turns people into zombies. Kate's own husband, Jack, has been returned....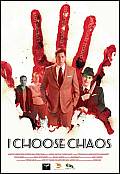 I Choose Chaos
,
Kevin Lane
, 2011
Owen is stuck in a rut. Feeling disengaged from his job and his girlfriend, distanced from his close friends, something needs to change. Enter Gage, a childhood friend offering exactly what Owen needs, a deadly path to regain control. As his life improves, the past begins to catch up, threatening everyone around him. In this intense psychological thriller, can Owen control his own fate, or is he just a pawn in a sinister game....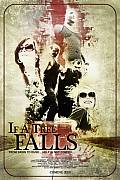 If a Tree Falls
,
Gabriel Carrer
, 2010
In Canada, about eight percent of all homicide incidents are murder-suicides. Ninety percent of murder-suicides were family-related. Brad, Will, Nessa and Lisa are four lifelong family friends in their twenties who set out to cross Eastern Canada for a family reunion through the scenic countryside on a blistering hot summer day. The trouble begins when they find an appealing place to stop for the night. The group thinks they have found the...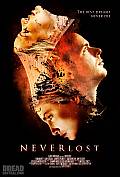 Neverlost
,
Chad Archibald
, 2010
...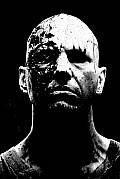 Dead Genesis
,
Reese Eveneshen
, 2010
Seven months have passed since the dead took over. Many cities and states have been abandoned and left to die. Society is trying to create a new order from the chaos. The military has been officially assigned the task of fighting the undead hordes. However several self sufficient hunting groups made up of everyday citizens have been established to take on the threat in a war aptly referred to as the 'War on Dead'. In the midst of this global...