Filmography from : Emily Booth
Actor :
Slice and Dice: The Slasher Film Forever
,
Calum Waddell
, 2012
A celebration of slasher cinema - from PSYCHO to the present day, with a focus on highlighting many of the genre's forgotten cult classics, deconstructing how to survive a slice and dice movie and meditating upon why it is almost always a final girl and rarely a final guy... this is a documentary which is designed for both the biggest fan of "mad maniac" movies and the person who may only have seen HALLOWEEN and SCREAM. Either way, this is a...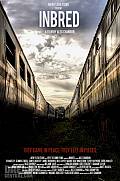 Inbred
,
Alex Chandon
, 2011
A disparate group of young urban offenders and their care workers embark on a community service weekend in the strange, remote Yorkshire village of Mortlake, which prides on keeping itself to itself. A minor incident with some local inbred youths rapidly escalates into a blood-soaked, deliriously warped nightmare for all involved. ...
The Reverend
,
Neil Jones
, 2011
Fresh from seminary school a new Reverend embarks on his first parish. A small, low maintenance chapel based in the quiet idyllic setting of a quiet country village. While on the surface the village seems to be a peaceful parish, with perfect residents, soon it becomes apparent that something more sinister lurks beneath the façade of a local businessman. On a wet, cold night a mysterious girl visits the Reverend at the chapel. Cold and upset...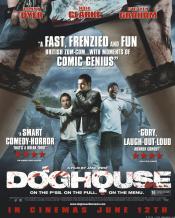 Doghouse
,
Jake West
, 2009
Danny is handling his divorce badly. His mates drag him off for a boys' weekend in the country, but what was supposed to be a simple, boozy getaway quickly goes horribly wrong. The boys find themselves holidaying in a village overrun by psychotic, homicidal women who have fallen victim to an airborne toxin that has turned them into man-hating zombies and seven of these deranged women, each with an axe or two to grind, are stalking the streets....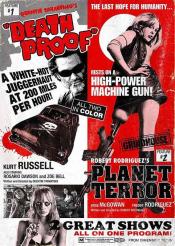 Grindhouse
,
Robert Rodriguez
(segment 'Planet Terror') (fake trailer segment 'Machete'),
Eli Roth
(fake trailer segment 'Thanksgiving'),
Quentin Tarantino
(segment 'Death Proof'),
Edgar Wright
(fake trailer segment 'Don't'),
Rob Zombie
(fake trailer segment 'Werewolf Women of the SS'), 2007
Two full length feature horror movies written by Quentin Tarantino & Robert Rodriguez put together as a two film feature. Including fake movie trailers in between both movies....
Evil Aliens
,
Jake West
, 2005
...
SpiderBabe
,
Johnny Crash
, 2003
...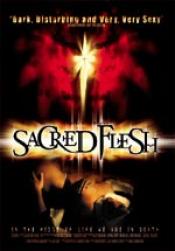 Sacred Flesh
,
Nigel Wingrove
, 2000
...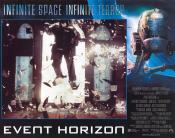 Event Horizon
,
Paul WS Anderson
(as Paul Anderson), 1997
...