Filmography from : Eric Heisserer
Writer :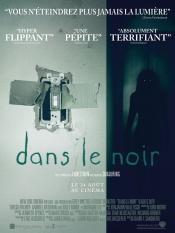 Lights Out
,
David F Sandberg
, 2016
A man called Paul is working after hours and is murdered by a supernatural entity in the shadow. When his son, the boy Martin, is frightened by the same creature, he sees his mother Sophie talking to an imaginary friend called Diana in the shadow of her room. Martin does not sleep anymore during the night. His older step sister Rebecca who lives alone is summoned by the social assistant. She brings Martin home and recalls her own experience with...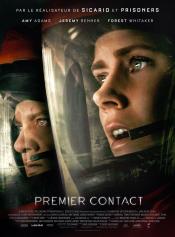 Arrival
,
Denis Villeneuve
, 2016
Linguistics professor Louise Banks leads an elite team of investigators when gigantic spaceships touchdown in 12 locations around the world. As nations teeter on the verge of global war, Banks and her crew must race against time to find a way to communicate with the extraterrestrial visitors. Hoping to unravel the mystery, she takes a chance that could threaten her life and quite possibly all of mankind....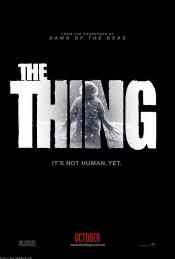 The Thing
,
Matthijs van Heijningen Jr
(as Matthijs van Heijningen), 2011
Antarctica: an extraordinary continent of awesome beauty. It is also home to an isolated outpost where a discovery full of scientific possibility becomes a mission of survival when an alien is unearthed by a crew of international scientists. The shape-shifting creature, accidentally unleashed at this marooned colony, has the ability to turn itself into a perfect replica of any living being. It can look just like you or me, but inside, it...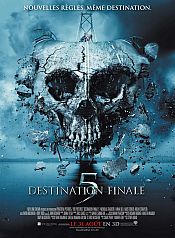 Final Destination 5
,
Steven Quale
, 2011
Death is just as omnipresent as ever and is unleashed after one man's premonition saves a group of coworkers from a terrifying suspension bridge collapse. But these unsuspecting souls were never supposed to survive, and, in a terrifying race against time, the ill-fated group frantically tries to discover a way to escape Death's sinister agenda....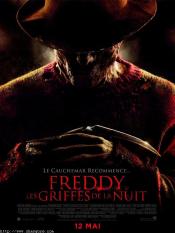 A Nightmare on Elm Street
,
Samuel Bayer
, 2010
Nancy, Kris, Quentin, Jesse, and Dean all live on Elm Street. At night they're all having the same dream -- of the same man, wearing a tattered red and green striped sweater, a beaten fedora half-concealing a disfigured face, and a gardener's glove with knives for fingers. And they're all hearing the same frightening voice... One by one he terrorizes them within the curved walls of their dreams, where the rules are his and the only way out is to...