Filmography from : Eric Spudic
Director :
Killers by Nature
,
Eric Spudic
, 2005
...
Writer :
Killers by Nature
,
Eric Spudic
, 2005
...
Actor :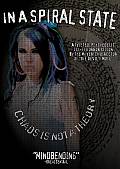 In a Spiral State
,
Ramzi Abed
, 2009
In the city of Los Angeles, millions of lives intersect everyday, but each individual is still isolated from the whole. A number of strange incidents occur to four men and four women, just as their own lives begin to spiral out of control. Surrounded by con artists, frauds, drug addicts, and homeless people, a story starts to form in a screenwriter's head. Little does he know, his characters seem to have come to life as well. Things takes a...

Dire Wolf
,
Fred Olen Ray
, 2009
...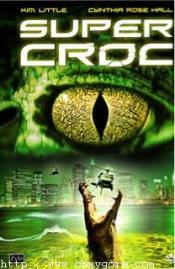 Supercroc
,
Scott Harper
, 2007
A small group of soldiers is sent north of L.A. to find (and presumably destroy) a giant crocodile which lives in a lake. Why is the beast there? We don't know. And we won't know. After the first group is annihilated by the beast, another team is sent in the same location, and pretty much winds up like the first team. Meanwhile, some military "intelligence" (no, seriously... THAT is the intelligence? We're all doomed) keep an eye on the beast....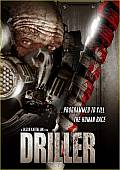 Driller
,
Jason Kartalian
, 2006
An ordinary man is abducted by malevolent aliens and turned into a drilling and killing machine. The aliens now are his master, and they tell him what to do. He drills and kills through sex charged teens, a lost rock band, and pretty much anyone else in his way. His puppet masters have a bigger plan for him, his mission is to end the human race....
Killers by Nature
,
Eric Spudic
, 2005
...
Dead Clowns
,
Steve Sessions
, 2004
...
Zombiegeddon
,
Chris Watson
, 2003
...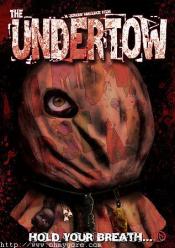 The Undertow
,
Jeremy Wallace
, 2003
Six friends enter the strange town of Old Mines for a weekend float trip. They quickly realize that the town is not friendly to strangers, and they are pressured to leave by the police. When the friends decide to continue their float trip anyway, terrifying secrets of the town surface. A seven-foot-tall deformed maniac, known by the townsfolk as The Boy is kept under lock and key by the town's mayor. The Boy's purpose is simple: kill outsiders....