Filmography from : Ernest Thesiger
Actor :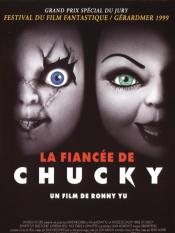 Bride of Chucky
,
Ronny Yu
, 1998
Chucky hooks up with another murderous doll, the bridal gown-clad Tiffany, for a Route 66 murder spree with their unwitting hosts, two eloping high-school graduates....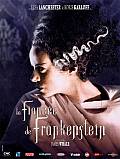 The Bride of Frankenstein
,
James Whale
, 1935
Mary Shelley, author of "Frankenstein, or The Modern Prometheus," reveals to Percy Shelley and Lord Byron that Henry Frankenstein and his Monster did not die. Both lived, and went on to even stranger misadventures than before. As the new story begins, Henry wants nothing more than to settle into a peaceful life with his new bride. But his old professor, the sinister Dr. Pretorius, now disgraced, appears unexpectedly. Eventually, he and the...
The Old Dark House
,
James Whale
, 1932
Seeking shelter from a pounding rainstorm in a remote region of Wales, several travellers are admitted to a gloomy, foreboding mansion belonging to the extremely strange Femm family. Trying to make the best of it, the guests must deal with their sepulchral host, Horace Femm and his obsessive, malevolent sister Rebecca. Things get worse as the brutish manservant Morgan gets drunk, runs amuck and releases the long pent-up brother Saul, a psychotic...