Filmography from : James Whale
Director :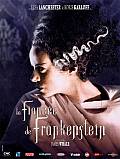 Bride of Frankenstein
,
James Whale
, 1935
Mary Shelley, author of "Frankenstein, or The Modern Prometheus," reveals to Percy Shelley and Lord Byron that Henry Frankenstein and his Monster did not die. Both lived, and went on to even stranger misadventures than before. As the new story begins, Henry wants nothing more than to settle into a peaceful life with his new bride. But his old professor, the sinister Dr. Pretorius, now disgraced, appears unexpectedly. Eventually, he and the...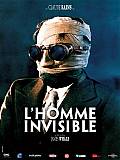 The Invisible Man
,
James Whale
, 1933
A mysterious man, whose head is completely covered in bandages, wants a room. The proprietors of the pub aren't used to making their house an inn during the winter months, but the man insists. They soon come to regret their decision. The man quickly runs out of money, and he has a violent temper besides. Worse still, he seems to be some kind of chemist and has filled his room with messy chemicals, test tubes, beakers and the like. When they try...
The Old Dark House
,
James Whale
, 1932
Seeking shelter from a pounding rainstorm in a remote region of Wales, several travellers are admitted to a gloomy, foreboding mansion belonging to the extremely strange Femm family. Trying to make the best of it, the guests must deal with their sepulchral host, Horace Femm and his obsessive, malevolent sister Rebecca. Things get worse as the brutish manservant Morgan gets drunk, runs amuck and releases the long pent-up brother Saul, a psychotic...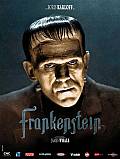 Frankenstein
,
James Whale
, 1931
Dr. Henry Frankenstein (Colin Clive) wants to build a man in his own image, using the body of a dead man. He and his assistent Fritz (Dwight Frye) dig up a freshly burried coffin and steal the body. When they realize the head and the brains of the body are severely damaged, they decide to steal a brain from Dr. Frankensteins former teacher Dr. Waldman (Edward van Sloan). When Fritz accidentely drops the glass jar with the label "good brain" on...
Actor :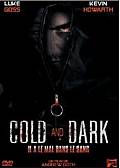 Cold and Dark
,
Andrew Goth
, 2005
When Detective Mortimer Shade is somehow killed in a freezer, a parasite called a grail possesses his body, revives him, but he needs blood to stay alive. His partner John Dark accepts the new situation and together they become vigilantes, judging and killing the bad guys, with Shade sucking their blood with his claw. However, Dark notes that Shade is losing the rest of his humanity and becoming a monster, being aware and afraid of the danger...