Filmography from : Evangeline Lilly
Actor :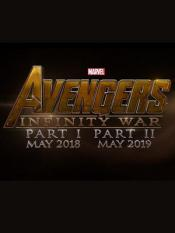 Avengers: Endgame
,
Anthony Russo
,
Joe Russo
, 2019
...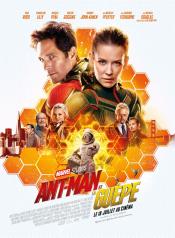 Ant-Man and the Wasp
,
Peyton Reed
, 2018
In the aftermath of 'Captain America: Civil War,' Scott Lang grapples with the consequences of his choices as both a Super Hero and a father. As he struggles to re-balance his home life with his responsibilities as Ant-Man, he's confronted by Hope van Dyne and Dr. Hank Pym with an urgent new mission. Scott must once again put on the suit and learn to fight alongside The Wasp as the team works together to uncover secrets from their past....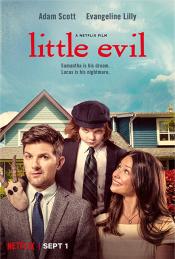 Little Evil
,
Eli Craig
, 2017
Gary who has just married Samantha the woman of his dreams, discovers that her six-year-old son may be the Antichrist....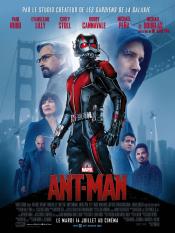 Ant-Man
,
Peyton Reed
, 2015
Armed with the astonishing ability to shrink in scale but increase in strength, con-man Scott Lang must embrace his inner-hero and help his mentor, Dr. Hank Pym, protect the secret behind his spectacular Ant-Man suit from a new generation of towering threats. Against seemingly insurmountable obstacles, Pym and Lang must plan and pull off a heist that will save the world....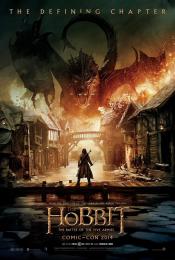 The Hobbit: The Battle of the Five Armies
,
Peter Jackson
, 2014
Mere seconds after the events of "Desolation", Bilbo and Company continue to claim a mountain of treasure that was guarded long ago: But with Gandalf the Grey also facing some formidable foes of his own, the Hobbit is outmatched when the brutal army of orcs led by Azog the Defiler returns. But with other armies such as the elves and the men of Lake-Town, which are unsure to be trusted, are put to the ultimate test when Smaug's wrath, Azog's...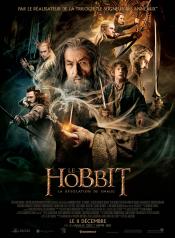 The Hobbit: The Desolation of Smaug
,
Peter Jackson
, 2013
The Dwarves, Bilbo and Gandalf have successfully escaped the Misty Mountains, and Bilbo has gained the One Ring. They all continue their journey to get their gold back from the Dragon, Smaug....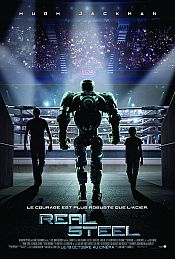 Real Steel
,
Shawn Levy
, 2011
A gritty, white-knuckle, action ride set in the near-future, where the sport of boxing has gone hi-tech, Real Steel stars Jackman as Charlie Kenton, a washed-up fighter who lost his chance at a title when 2000-pound, 8-foot-tall steel robots took over the ring. Now nothing but a small-time promoter, Charlie earns just enough money piecing together low-end bots from scrap metal to get from one underground boxing venue to the next. When Charlie...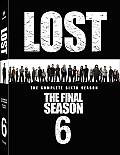 Lost
,
Jack Bender
(39 episodes, 2004-2010),
Stephen Williams
(26 episodes, 2004-2009),
Paul A Edwards
(10 episodes, 2005-2010),
Tucker Gates
(7 episodes, 2004-2010),
Eric Laneuville
(5 episodes, 2005-2008),
Greg Yaitanes
(3 episodes, 2004-2009),
Bobby Roth
(3 episodes, 2007-2010),
Kevin Hooks
(2 episodes, 2004-2005),
JJ Abrams
(2 episodes, 2004),
Daniel Attias
(2 episodes, 2005-2010),
Rod Holcomb
(2 episodes, 2005-2009),
Karen Gaviola
(2 episodes, 2006-2007),
Stephen Semel
(2 episodes, 2008-2010),
Marita Grabiak
(1 episode, 2004),
Michael Zinberg
(1 episode, 2004),
Adam Davidson
(1 episode, 2005),
David Grossman
(1 episode, 2005),
Robert Mandel
(1 episode, 2005),
Alan Taylor
(1 episode, 2005),
Matt Earl Beesley
(1 episode, 2006),
Roxann Dawson
(1 episode, 2006),
Deran Sarafian
(1 episode, 2006),
Paris Barclay
(1 episode, 2007),
Frederick EO Toye
(1 episode, 2007),
Mark Goldman
(1 episode, 2009),
Mario Van Peebles
(1 episode, 2010), 2010
...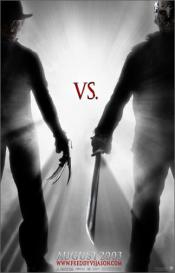 Freddy vs. Jason
,
Ronny Yu
, 2003
It's been nearly ten years since Freddy Krueger terrorized people in the dreams, and the towns folk want to keep him erased from their memory. Freddy still has one more plan on getting back to Elm Street. He resurrects Jason Voorhees and sends him off to kill. The more bodies which fall to the ground, the stronger in which Freddy becomes. This is until, Freddy realizes that Jason isn't going to step aside easily, and must be taken down himself....