Filmography from : Florinda Bolkan
Actor :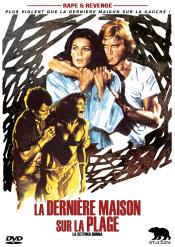 La dernière maison sur la plage
,
Francesco Prosperi
(as Franco Prosperi), 1978
Sister Cristina (Florinda Bolkan) plays a nun who takes the teenage girls in her care to a remote house where they rehearse A Midsummer Night's Dream. Three thugs show up, brutally raping and terrorizing the girls, killing one by raping her with a cane, until Bolkan renounces her teachings and seeks bloody revenge. ...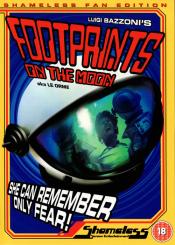 Le orme
,
Luigi Bazzoni
,
Mario Fanelli
(uncredited), 1975
A woman is tormented by strange dreams of astronauts on the moon. She visits a deserted seaside town whose inhabitants know her even though she does not know them....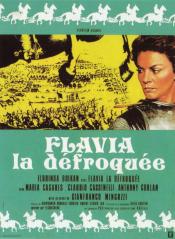 Flavia la défroquée
,
Gianfranco Mingozzi
, 1974
After a cult besieges her convent, a young nun goes with an army of Muslims to destroy the convent and kill who wronged her....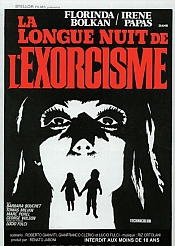 La longue nuit de l'exorcisme
,
Lucio Fulci
, 1972
A reporter and a promiscuous young woman try to solve a series of child killings in a remote southern Italian town that's rife with superstition and distrust of outsiders....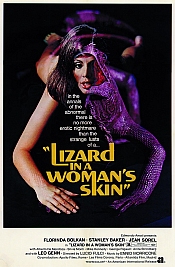 Le venin de la peur
,
Lucio Fulci
, 1971
A young woman is accused of murdering her debauched neighbor after dreaming it. Was she set up, or did she really do it?...
La vallée perdue
,
James Clavell
, 1971
People in a small German village in the last valley to remain untouched by the devastating Thirty Years' War try to exist in peace with a group of soldiers occupying the valley....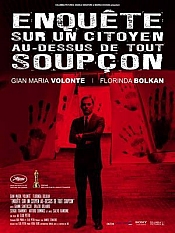 Enquête sur un citoyen au-dessus de tout soupçon
,
Elio Petri
, 1970
A chief of detectives, homicide section, kills his mistress and deliberately leaves clues to prove his own responsibility for the crime....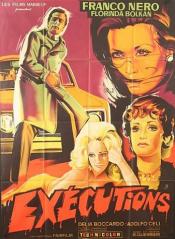 Exécutions
,
Romolo Guerrieri
, 1969
A crooked detective begins investigating a situation on behalf of a friend and gets involved in murder, deception and double-cross....