Filmographie de : Forest Whitaker
Actrice / Acteur :
(Black Panther ), de
Ryan Coogler
, 2018
...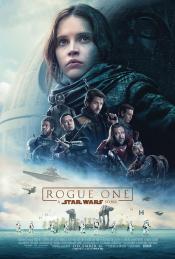 (Rogue One), de
Gareth Edwards
(directed by), 2016
Jyn Erso, a Rebellion soldier and criminal, is about to experience her biggest challenge yet when Mon Mothma sets her out on a mission to steal the plans for the Death Star. With help from the Rebels, a master swordsman, and non-allied forces, Jyn will be in for something bigger than she thinks....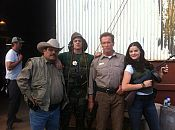 (The Last Stand), de
Jee-woon Kim
(as Kim Jee-woon), 2013
...
(Ernest et Célestine ), de
Stéphane Aubier
,
Vincent Patar
,
Benjamin Renner
, 2012
The story of an unlikely friendship between a bear, Ernest, and a young mouse named Celestine....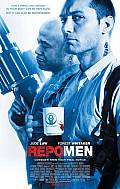 (Repo Men ), de
Miguel Sapochnik
, 2010
In the futuristic action-thriller Repo Men, humans have extended and improved our lives through highly sophisticated and expensive mechanical organs created by a company called The Union. The dark side of these medical breakthroughs is that if you don't pay your bill, The Union sends its highly skilled repo men to take back its property…with no concern for your comfort or survival. Jude Law plays Remy, one of the best organ repo men in...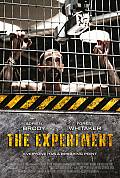 (The Experiment ), de
Paul Scheuring
(as Paul T Scheuring), 2010
26 men are chosen to participate in the roles of guards and prisoners in a psychological study that ultimately spirals out of control....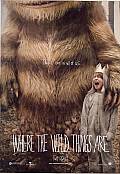 (Where the Wild Things Are), de
Spike Jonze
, 2009
An adaptation of Maurice Sendak's classic children's story, where Max, a disobedient little boy sent to bed without his supper, creates his own world--a forest inhabited by ferocious wild creatures that crown Max as their ruler....
(The Marsh ), de
Jordan Barker
, 2006
The successful children's writer Claire Holloway is troubled by scary nightmares and is under psychological treatment. While working out watching television, she sees the landscape of the Rose Marsh Farm in the Westmoreland County, and she notes that the farmhouse is linked to her nightmares. She decides to spend her vacation in the farm, which is located nearby a swamp, and she is haunted by the ghosts of a little girl and a teenage boy inside...
(Phone Booth), de
Joel Schumacher
, 2002
...
(Panic Room ), de
David Fincher
, 2002
After her divorce, Meg Altman and her daughter Sarah move into an old-fashioned house with one very modern addition: a "panic room" which is virtually impossible to break into, designed for refuge during a home invasion. In their first night in the house a trio of thieves do break in and Meg and Sarah rush into the panic room. However, the intruders are looking for something inside the panic room, and given the recent move the room's hotline to...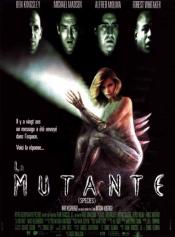 (Species), de
Roger Donaldson
, 1995
In 1993, the Search for Extra Terrestrial Intelligence Project receives a transmission detailing an alien DNA structure, along with instructions on how to splice it with human DNA. The result is Sil, a sensual but deadly creature who can change from a beautiful woman to an armour-plated killing machine in the blink of an eye. Government agent Xavier Fitch assembles a team of scientists and mercenaries to locate and destroy Sil before she manages...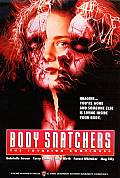 (Body Snatchers), de
Abel Ferrara
, 1993
...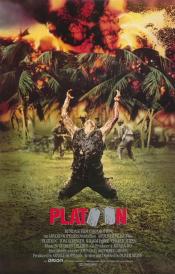 (Platoon ), de
Oliver Stone
, 1986
Septembre 1967: Chris Taylor, dix-neuf ans, rejoint la compagnie Bravo du 25ème régiment d'infanterie, près de la frontière cambodgienne. Chris, issu d'une famille bourgeoise s'est engagé volontairement et, plein d'idéal entend bien servir son pays. Mais la réalité est tout autre et ses illusions vont tomber les unes après les autres. Il sera également temoin de la rivalité sanglante qui oppose deux officiers qu'il admire. "J'ai eu...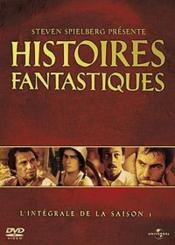 (Amazing Stories), de
Lesli Linka Glatter
(3 episodes, 1986-1987),
Phil Joanou
(2 episodes, 1985-1986),
Steven Spielberg
(2 episodes, 1985),
Paul Bartel
(2 episodes, 1986-1987),
Thomas Carter
(2 episodes, 1986),
Joe Dante
(2 episodes, 1986),
Joan Darling
(2 episodes, 1986),
Todd Holland
(2 episodes, 1986),
Norman Reynolds
(2 episodes, 1986),
Bob Balaban
(1 episode, 1985),
Bob Clark
(1 episode, 1985),
William Dear
(1 episode, 1985),
Clint Eastwood
(1 episode, 1985),
Peter Hyams
(1 episode, 1985),
Michael D Moore
(1 episode, 1985),
Donald Petrie
(1 episode, 1985),
Burt Reynolds
(1 episode, 1985),
Matthew Robbins
(1 episode, 1985),
Danny DeVito
(1 episode, 1986),
Mick Garris
(1 episode, 1986),
Tom Holland
(1 episode, 1986),
Timothy Hutton
(1 episode, 1986),
Irvin Kershner
(1 episode, 1986),
Robert Markowitz
(1 episode, 1986),
Kevin Reynolds
(1 episode, 1986),
J Michael Riva
(1 episode, 1986),
Martin Scorsese
(1 episode, 1986),
Robert Zemeckis
(1 episode, 1986),
Graham Baker
(1 episode, 1987),
Brad Bird
(1 episode, 1987),
Nick Castle
(1 episode, 1987),
Paul Michael Glaser
(1 episode, 1987),
Tobe Hooper
(1 episode, 1987),
Ken Kwapis
(1 episode, 1987),
Robert Stevens
(1 episode, 1987), 1985
Television series created, produced, and twice directed by Steven Spielberg. Truly amazing, and sometimes odd stories are narrated. Many famous actors and actresses made guest appearances....