Filmography from : Frank Grillo
Actor :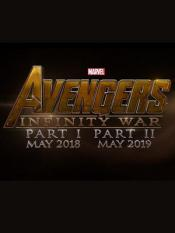 Avengers: Endgame
,
Anthony Russo
,
Joe Russo
, 2019
...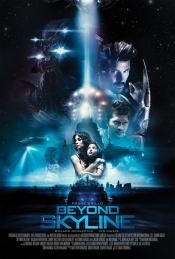 Beyond Skyline
,
Liam O'Donnell
, 2017
A tough-as-nails detective embarks on a relentless pursuit to free his son from a nightmarish alien warship....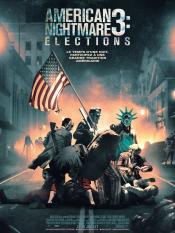 American Nightmare 3: Élections
,
James DeMonaco
, 2016
It's been seventeen years since Leo Barnes (Frank Grillo) stopped himself from a regrettable act of revenge on Purge Night. Now serving as head of security for Senator Charlie Roan (Elizabeth Mitchell), his mission is to protect her in a run for president and survive the annual ritual that targets the poor and innocent. But when a betrayal forces them onto the streets of D.C. on the one night when no help is available, they must stay alive until...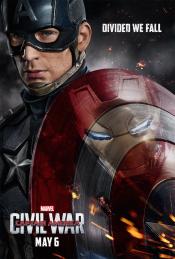 Captain America: Civil War
,
Anthony Russo
,
Joe Russo
, 2016
Marvel's Captain America: Civil War finds Steve Rogers leading the newly formed team of Avengers in their continued efforts to safeguard humanity. But after another incident involving the Avengers results in collateral damage, political pressure mounts to install a system of accountability, headed by a governing body to oversee and direct the team. The new status quo fractures the Avengers, resulting in two camps—one led by Steve Rogers and...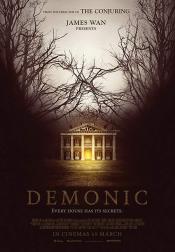 Demonic
,
Will Canon
, 2015
The film centers on the aftermath of a horrific massacre where five college students were brutally murdered inside an abandoned home. Detective Mark Lewis and psychologist Dr. Elizabeth Klein question one of the few survivors who explains they were amateur ghost-hunters, seeking out paranormal phenomenon at the abandoned house, which was believed to be haunted. But what started out as a harmless activity turned into something truly terrifying....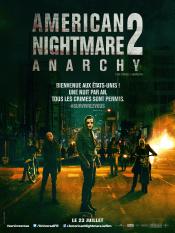 American Nightmare 2: Anarchy
,
James DeMonaco
, 2014
A young couple works to survive on the streets after their car breaks down right as the annual purge commences....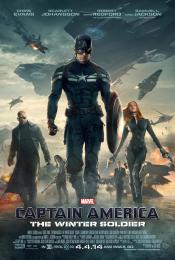 Captain America: Le soldat de l'hiver
,
Anthony Russo
,
Joe Russo
, 2014
As Steve Rogers struggles to embrace his role in the modern world and teams up with Natasha Romanoff, aka Black Widow, to battle a powerful yet shadowy enemy in present-day Washington, D.C....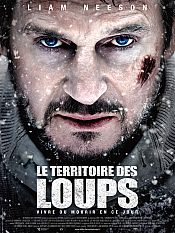 Le territoire des loups
,
Joe Carnahan
, 2011
In The Grey, Liam Neeson leads an unruly group of oil-rig roughnecks when their plane crashes into the remote Alaskan wilderness. Battling mortal injuries and merciless weather, the survivors have only a few days to escape the icy elements – and a vicious pack of rogue wolves on the hunt – before their time runs out....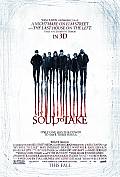 My Soul to Take
,
Wes Craven
, 2010
In the sleepy town of Riverton, legend tells of a serial killer who swore he would return to murder the seven children born the night he died. Now, 16 years later, people are disappearing again. Has the psychopath been reincarnated as one of the seven teens, or did he survive the night he was left for dead? Only one of the kids knows the answer. Adam "Bug" Heller (Max Thieriot) was supposed to die on the bloody night his father went...
Hors de contrôle
,
Martin Campbell
, 2010
As homicide detective Thomas Craven investigates the death of his activist daughter, he uncovers not only her secret life, but a corporate cover-up and government collusion that attracts an agent tasked with cleaning up the evidence....
Minority Report
,
Steven Spielberg
, 2002
In Washington, D.C., in the year 2054, murder has been eliminated. The future is seen and the guilty punished before the crime has ever been committed. From a nexus deep within the Justice Department's elite Pre-Crime unit, all the evidence to convict--from imagery alluding to the time, place and other details--is seen by "Pre-Cogs," three psychic beings whose visions of murders have never been wrong. It is the nation's most advanced crime...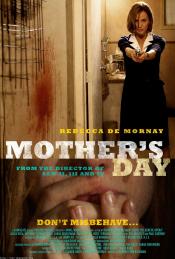 Mother's Day
,
Darren Lynn Bousman
, 0
After a bank robbery gone wrong, three brothers head for home, hoping their MOTHER (Rebecca De Mornay) can provide them with a getaway. The youngest brother, JOHNNY (Matt O'Leary), has been shot, and their back-stabbing former partner has gotten away with all the cash. But when the brothers get home, they find that all their stuff is gone and Mother is nowhere to be found: She lost the house months ago in a foreclosure. The new owners, BETH...