Filmography from : Frank Pesce
Actor :
Donnie Brasco
,
Mike Newell
, 1997
This true story follows FBI agent Joe Pistone as he infiltrates the mafia of New York. Befriending Lefty Ruggiero, Pistone (under the name Donnie Brasco) is able to embed himself in a mafia faction lead by Sonny Black. Ruggiero and Pistone become tight as the group goes about collecting money for 'the bosses'. Eventually, the group become big time when Black himself becomes a boss, all the while Pistone collects evidence. However, the trials and...
Maniac Cop 3
,
William Lustig
,
Joel Soisson
(uncredited), 1992
...
Maniac Cop 2
,
William Lustig
, 1990
...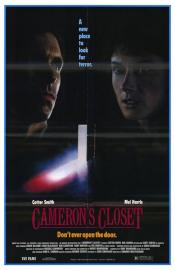 Le placard de l'angoisse
,
Armand Mastroianni
, 1988
A father who experiments with his sons psychokinetic powers, is unaware that these experiments release a demon from hell, which lives in his sons closet, preparing to take over the young boys soul....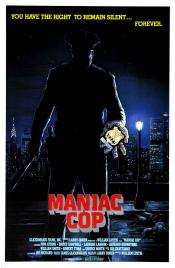 Maniac Cop
,
William Lustig
, 1988
nnocent people are being brutally murdered on the streets of New York by a uniformed police officer. As the death toll rises and City Hall attempts a cover-up, Frank McCrae heads the investigation. A young cop, Jack Forrest, finds himself under arrest as the chief suspect, having been the victim of a set-up by the real killer and a mysterious woman phone-caller. Forrest, his girlfriend Theresa, and McCrae set out to solve the puzzle before the...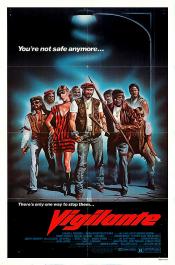 Vigilante
,
William Lustig
, 1982
Eddie Marino is a factory worker in New York City. He has a wife named Vickie and a son named Scott. Eddie's friend and co-worker Nick and some of the factory's other workers have formed a vigilante group because Nick and the group are fed up with the pimps, gangs, and drug dealers who keep taking over the neighborhoods. Nick and his group are also sick and tired of the police, because the police always fail to protect people who become victims....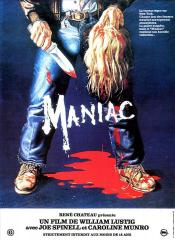 Maniac
,
William Lustig
, 1980
Frank misses his mother, who was killed in a car accident years before. She was abusive to him, and made money selling her body, but Frank still misses her. He tries to keep her from leaving him, and reform her evil ways, by killing young women and putting their scalps on mannequins which he displays around his apartment. Photographer Anna takes a picture of him in the park, and he pursues and befriends her. Is she the one he's been looking for...