Filmography from : Frank Scantori
Actor :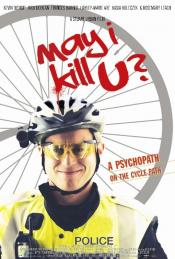 May I Kill U?
,
Stuart Urban
, 2012
Set against the backdrop of the recent riots in London, Kevin Bishop plays a policeman with his own 'riotous' thoughts. With a helmet cam for company, he pedals forth in search of fame and retribution – with hilarious and devastating consequences. Also starring are Frances Barber, Jack Doolan and Hayley-Marie...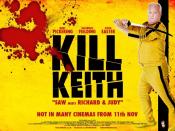 Kill Keith
,
Andy Thompson
, 2011
Kill Keith: Volume 1. Keith 'Cheggers' Chegwin is a household name and has been at the top of his game for nearly 40 years. He's an all round entertainer and has lived with us via our TV screens on Swap Shop as kids through to GMTV as parents. He is undoubtedly a national treasure, and for nearly four decades has been much loved by viewers young and old. The year is 2010 and hidden away in a damp dark and blood stain cellar is a stranger, a man,...
The Firm
,
Nick Love
, 2009
Dom, a young wannabe football casual, who gets drawn into the charismatic but dangerous world of the firm's top boy, Bex. Accepted for his fast mouth and sense of humor, Dom soon becomes one the boys. But as Bex and his ICF gang clash with rival firms across the country and the violence spirals out of control, Dom realizes he wants out - until he learns it's not that easy to simply walk away. ...