Filmography from : Gail Bonney
Actor :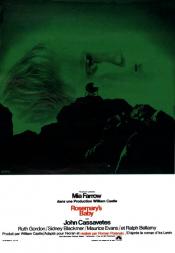 Rosemary's Baby
,
Roman Polanski
, 1968
A young couple move into a new apartment, only to be surrounded by peculiar neighbors and occurrences. When the wife becomes mysteriously pregnant, paranoia over the safety of her unborn child begins controlling her life....
The Addams Family
,
Sidney Lanfield
(48 episodes, 1964-1966),
Jerry Hopper
(4 episodes, 1964),
Sidney Salkow
(4 episodes, 1965-1966),
Jean Yarbrough
(3 episodes, 1964),
Arthur Hiller
(1 episode, 1964),
Arthur Lubin
(1 episode, 1965),
Sidney Miller
(1 episode, 1965),
Nat Perrin
(1 episode, 1965),
Stanley Z Cherry
(1 episode, 1966), 1966
The Addams Family is not your typical family: they take delight in most of the things that "normal" people would be terrified of. Gomez Adams is an extremely wealthy man, and is able to indulge his wife Morticia's every desire: be it cultivation of poisonous plants, or a candlelit dinner in a graveyard. People visiting the Addams Family just don't seem to appreciate the 7 foot tall butler "Lurch" or the helping hand (which is just a disembodied...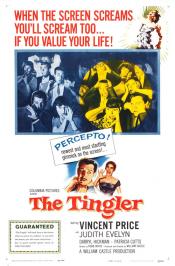 The Tingler
,
William Castle
, 1959
The coroner and scientist Dr. Warren Chapin is researching the shivering effect of fear with his assistant David Morris. Dr. Warren is introduced to Ollie Higgins, the relative of a criminal sentenced to the electric chair, while making the autopsy of the corpse, and he makes a comment about the tingler-effect to him. Ollie asks for a lift to Dr. Warner, and introduces his deaf-mute wife Martha Higgins, who manages a theater of their own. Dr....
Beyond the Forest
,
King Vidor
, 1949
Rosa Moline is bored with life in a small town. She loves Chicago industrialist Neil Latimer who has a hunting lodge nearby. Rosa squeezes her husband's patients to pay their bills so she can visit Chicago; her husband's patience is also tried: he tells her to go and never come back. Once there, Neil tells her he doesn't want her. Back home and pregnant, Neil shows up and now wants her. The caretaker at Neil's lodge threatens to reveal her...