Filmography from : Geoffrey Bayldon
Actor :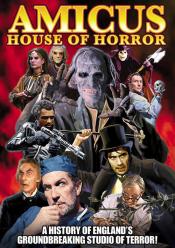 Amicus: House of Horrors
,
Derek Pykett
, 2012
A two part feature length documentary celebrating the history of the Amicus Productions film company. Founded in the early 1960s by Americans Milton Subotsky and Max J. Rosenberg, Amicus produced some classic (now cult) horror movies, including Dr. Terror's House Of Horrors, The House That Dripped Blood, Tales From The Crypt, Asylum and From Beyond The Grave. Featuring interviews with key individuals who worked for Amicus (actors, directors,...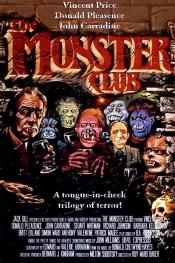 The Monster Club
,
Roy Ward Baker
, 1981
A writer of horror stories is invited to a "monster club" by a mysterious old gentleman. There, three gruesome stories are told to him; between each story some musicians play their songs. In the end, it's recognized he's the greatest monster of all... ...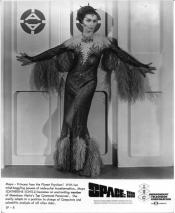 Space: 1999
,
Charles Crichton
(14 episodes, 1975-1976),
Ray Austin
(9 episodes, 1975-1976),
Tom Clegg
(5 episodes, 1976-1977),
David Tomblin
(4 episodes, 1975-1976),
Bob Kellett
(3 episodes, 1975-1976),
Val Guest
(3 episodes, 1976-1977),
Lee H Katzin
(2 episodes, 1975),
Bob Brooks
(2 episodes, 1976-1977),
Peter Medak
(2 episodes, 1976-1977),
Kevin Connor
(2 episodes, 1976),
Robert Lynn
(2 episodes, 1976), 1977
In 1999, Moonbase Alpha, nestled in the Lunar crater Plato, is a scientific research colony and watchdog over silos of atomic waste from Earth stored on the Moon's far side. On September 13, 1999, magnetic energy builds to cause an explosive chain-reaction of the waste, blasting the Moon out of Earth orbit and off the plane of the ecliptic, out of the Solar System. The inhabitants of Moonbase Alpha are unable to return to Earth and must survive...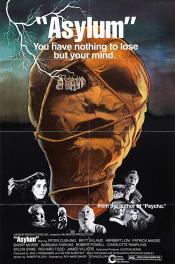 Asylum
,
Roy Ward Baker
, 1972
A young psychiatrist interviews four inmates in a mental asylum to satisfy a requirement for employment. He hears stories about 1) the revenge of a murdered wife, 2) a tailor who makes a suit with some highly unusual qualities, 3) a woman who questions her sanity when it appears that her brother is conspiring against her, and 4) a man who builds tiny toy robots with lifelike human heads. ...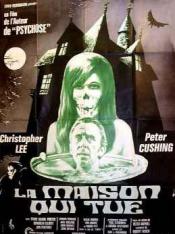 The House That Dripped Blood
,
Peter Duffell
, 1971
A Scotland Yard investigator looks into four mysterious cases involving an unoccupied house: 1) A writer encounters a strangler of his own creation, 2) Two men are obsessed with a wax figure of a woman from their past, 3) A little girl displays an interest in witchcraft, and 4) A film actor discovers a cloak which gives him a vampire's powers. ...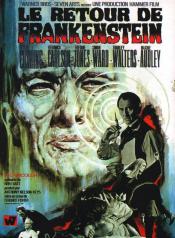 Frankenstein Must Be Destroyed
,
Terence Fisher
, 1969
...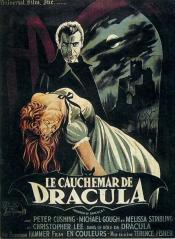 Dracula
,
Terence Fisher
, 1958
Jonathan Harker takes employment with Count Dracula, ostensibly to catalog his vast library. In fact, he is on a mission to kill the Count, a vampire. Before he can do so however, the Count gains the upper hand and Harker soon finds himself as one of the walking dead. Dracula has taken an interest in Harker's fiancée, Lucy Holmwood and it is left to Harker's colleague, Dr. Van Helsing to protect her. He has difficulty convincing Lucy's brother,...