Filmography from : Geoffrey Gould
Actor :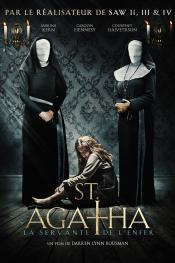 St. Agatha
,
Darren Lynn Bousman
, 2018
In the 1950s in small-town Georgia, a pregnant young woman named Agatha seeks refuge in a convent. What first starts out as the perfect place to have a child turns into a nightmare wherein silence is forced, ghastly secrets are masked, and every bit of willpower Agatha has is tested as she learns the sick and twisted truth of the convent and the odd people that lurk inside its halls....
Westworld
,
Richard J Lewis
(5 episodes, 2016-2020),
Jonathan Nolan
(3 episodes, 2016-2020),
Frederick EO Toye
(3 episodes, 2016-2018),
Vincenzo Natali
(2 episodes, 2016-2018),
Stephen Williams
(2 episodes, 2016-2018),
Jennifer Getzinger
(2 episodes, 2020),
Craig William Macneill
(2 episodes, 2022),
Jonny Campbell
(1 episode, 2016),
Michelle MacLaren
(1 episode, 2016),
Neil Marshall
(1 episode, 2016),
Uta Briesewitz
(1 episode, 2018),
Lisa Joy
(1 episode, 2018),
Nicole Kassell
(1 episode, 2018),
Tarik Saleh
(1 episode, 2018),
Craig Zobel
(1 episode, 2018),
Paul Cameron
(1 episode, 2020),
Anna Foerster
(1 episode, 2020),
Amanda Marsalis
(1 episode, 2020),
Helen Shaver
(1 episode, 2020), 2016
Westworld isn't your typical amusement park. Intended for rich vacationers, the futuristic park allows its visitors to live out their most primal fantasies with the robotic "hosts." However, the robotic hosts have evolved an artificial consciousness that is similar to, yet diverges from, human consciousness. No matter how illicit the fantasy may be, there are no consequences for the park's guests, allowing for any wish to be indulged; but there...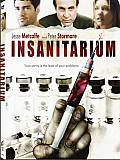 Insanitarium
,
Jeff Buhler
(as Jeff Bühler), 2008
Metcalfe will play a man who pretends to be crazy in order to save his sister (Sanchez) from being involuntarily hospitalized. Once inside the institute, the siblings discover that a doctor (Stormare) is using his patients like lab rats, forcing them to take a drug that turns them into flesh-eating psychopaths....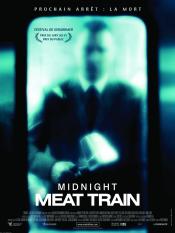 Midnight Meat Train
,
Ryûhei Kitamura
, 2008
A New York photographer hunts down a serial killer....

The barber: l'homme qui n'était pas là
,
Joel Coen
, 2001
1949, Santa Rosa, California. A laconic, chain-smoking barber with fallen arches tells a story of a man trying to escape a humdrum life. It's a tale of suspected adultery, blackmail, foul play, death, Sacramento city slickers, racial slurs, invented war heroics, shaved legs, a gamine piano player, aliens, and Heisenberg's uncertainty principle. Ed Crane cuts hair in his in-law's shop; his wife drinks and may be having an affair with her boss,...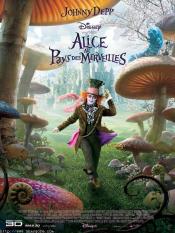 Alice au pays des merveilles
,
Tim Burton
, 0
The traditional tale has been freshened with a blast of girl power, courtesy of writer Linda Woolverton (Beauty and the Beast). Alice, 17, attends a party at a Victorian estate only to find she is about to be proposed to in front of hundreds of snooty society types. Off she runs, following a white rabbit into a hole and ending up in Wonderland, a place she visited 10 years before yet doesn't remember....