Filmography from : Geoffrey Rush
Actor :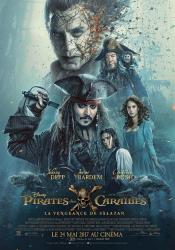 Pirates of the Caribbean: Dead Men Tell No Tales
,
Joachim Rønning
,
Espen Sandberg
, 2017
Captain Jack Sparrow finds the winds of ill-fortune blowing even more strongly when deadly ghost pirates led by his old nemesis, the terrifying Captain Salazar, escape from the Devil's Triangle, determined to kill every pirate at sea...including him. Captain Jack's only hope of survival lies in seeking out the legendary Trident of Poseidon, a powerful artifact that bestows upon its possessor total control over the seas. ...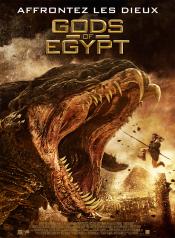 Gods of Egypt
,
Alex Proyas
, 2016
Set, the merciless god of darkness, has taken over the throne of Egypt and plunged the once peaceful and prosperous empire into chaos and conflict. Few dare to rebel against him. A young thief, whose love was taken captive by the god, seeks to dethrone and defeat Set with the aid of the powerful god Horus....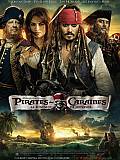 Pirates of the Caribbean: On Stranger Tides
,
Rob Marshall
, 2011
In "On Stranger Tides," Captain Jack Sparrow crosses paths with a woman from his past (Cruz), and he's not sure if it's love--or if she's a ruthless con artist who's using him to find the fabled Fountain of Youth. When she forces him aboard the Queen Anne's Revenge, the ship of the formidable pirate Blackbeard (McShane), Jack finds himself on an unexpected adventure in which he doesn't know who to fear more: Blackbeard or the woman from his past....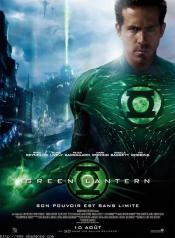 Green Lantern
,
Martin Campbell
, 2011
In a universe as vast as it is mysterious, a small but powerful force has existed for centuries. Protectors of peace and justice, they are called the Green Lantern Corps. A brotherhood of warriors sworn to keep intergalactic order, each Green Lantern wears a ring that grants him superpowers. But when a new enemy called Parallax threatens to destroy the balance of power in the Universe, their fate and the fate of Earth lie in the hands of their...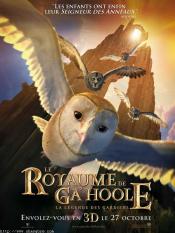 Legend of the Guardians: The Owls of Ga'Hoole
,
Zack Snyder
, 2010
Soren, a young barn owl, is kidnapped by owls of St. Aggie's, ostensibly an orphanage, where owlets are brainwashed into becoming soldiers. He and his new friends escape to the island of Ga'Hoole, to assist its noble, wise owls who fight the army being created by the wicked rulers of St. Aggie's. The film is based on the first three books in the series....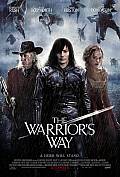 The Warrior's Way
,
Sngmoo Lee
, 2010
Jang plays an Asian warrior assassin forced to hide in a small town in the American Badlands. The film was written and directed by newcomer Sngmoo Lee....
Pirates of the Caribbean: At World's End
,
Gore Verbinski
, 2007
...
Pirates of the Caribbean: Dead Man's Chest
,
Gore Verbinski
, 2006
...
Pirates of the Caribbean: The Curse of the Black Pearl
,
Gore Verbinski
, 2003
...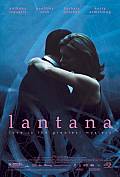 Lantana
,
Ray Lawrence
, 2001
Trust. A dead body in bracken. A cop cheats on his unhappy wife who, in secret, sees a psychiatrist whose own marriage is corroded by grief: she thinks her husband is having an affair with a gay patient of hers. The cop's lover, Jane, is recently separated, and her neighbors - a couple with children - include a muscular unemployed man. Late one night, the doctor skids off a back road, finds a call box, and tries in vain to reach her husband. She...

House on Haunted Hill
,
William Malone
, 1999
...