Filmography from : George Fisher
Actor :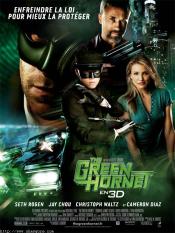 The Green Hornet
,
Michel Gondry
, 2011
By night, debonair newspaper publisher Britt Reid fights crime as a masked superhero known as The Green Hornet. At his side is martial arts expert Kato. ...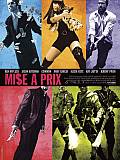 Mi$e à prix
,
Joe Carnahan
, 2006
...
La Guerre des mondes
,
Steven Spielberg
, 2005
...
The Substitute 3: Winner Takes All
,
Robert Radler
, 1999
Professional mercenary Karl Thomasson, his friend Macy, and an albanian girl are being held in a brutal Kosovo prison where Macy is severely beaten. Just before he dies, Macy gives Karl a medal to give to Macy's daughter Nicole Stewart, who is a professor of english at Eastern Atlantic University on Long Island in New York. Karl and the Albanian girl then escape, and Karl kills their two captors. Three months later, Karl shows up at the...
Universal Soldier
,
Roland Emmerich
, 1992
Luc Devreux and Andrew Scott are US soldiers who kill each other in Vietnam when Devreux interferes with Scott's slaughter of a friendly village. Listed as MIA, they are actually flash-frozen and shipped to a top-secret facility where a team of scientists led by Colonel Perry turn the two, along with other select specimens, into super-soldiers known as "UniSols." While helping foil a terrorist takeover of the giant McKinley Dam, Devreux starts...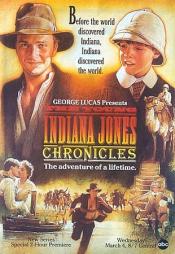 Les aventures du jeune Indiana Jones
,
Carl Schultz
(21 episodes, 1992-1993),
Simon Wincer
(6 episodes, 1992-1993),
René Manzor
(2 episodes, 1992-1993),
Ellery Ryan
(2 episodes, 1992),
Bille August
(2 episodes, 1993),
Mike Newell
(2 episodes, 1993),
Vic Armstrong
(1 episode, 1992),
Terry Jones
(1 episode, 1992),
Jim O'Brien
(1 episode, 1992),
David Hare
(1 episode, 1993),
Joe Johnston
(1 episode, 1993),
Dick Maas
(1 episode, 1993),
Syd Macartney
(1 episode, 1993),
Peter MacDonald
(1 episode, 1993),
Gillies MacKinnon
(1 episode, 1993),
Deepa Mehta
(1 episode, 1993),
Gavin Millar
(1 episode, 1993),
Nicolas Roeg
(1 episode, 1993),
Michael Schultz
(1 episode, 1993),
Robert Young
(1 episode, 1993), 1992
The now legendary, almost mythical character of Indiana Jones once had a childhood. Every episode starts out with the elderly man that he is in the 1990's getting into a specific situation where he has to tell a story from his past. The stories go back to when he was ten years old and on a world tour with his father, and to his late-teens when he fought in World War I....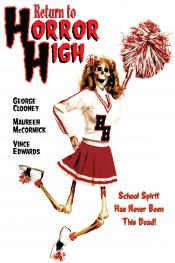 Return to Horror High
,
Bill Froehlich
, 1987
A few years ago, a mysterious serial-killer caused panic on Crippen High School. The killer was never caught. A movie company, Cosmic Pictures, has decided to make a feature movie about these events - on location, at the now abandoned school. Since members of cast and crew disappear without a trace, it seems as if history is repeating itself......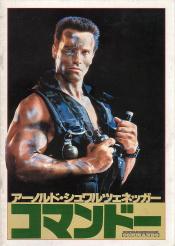 Commando
,
Mark L Lester
, 1985
A retired elite Black Ops Commando launches a one man war against a group of South American criminals who have kidnapped his daughter to blackmail him into starting a revolution and getting an exiled dictator back into power....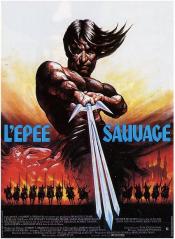 L'épée sauvage
,
Albert Pyun
, 1982
A mercenary with a three-bladed sword rediscovers his royal heritage dangerous future when he is recruited to help a princess foil the designs of a brutal tyrant and a powerful sorcerer in conquering a land. ...
L'Étrangleur de Boston
,
Richard Fleischer
, 1968
Boston is being terrorized by a series of seemingly random murders of women. Based on the true story, the film follows the investigators path through several leads before introducing the Strangler as a character. It is seen almost exclusively from the point of view of the investigators who have very few clues to build a case upon....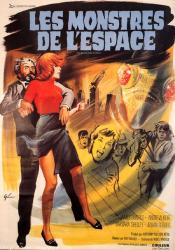 Les Monstres de l'espace
,
Roy Ward Baker
, 1967
While digging a new subway line in London, a construction crew discovers first: a skeleton, then what they think is an old World War II German missle. Upon closer examination the "missle" appears to be not of this earth! This movie examines the age old question of how we came to be on this planet. It is suprizingly scary....