Filmography from : George Waggner
Director :
The Wolf Man
,
George Waggner
, 1941
A practical man returns to his homeland, is attacked by a creature of folklore, and infected with a horrific disease his disciplined mind tells him can not possibly exist....
Actor :
Final Destination
,
James Wong
, 2000
...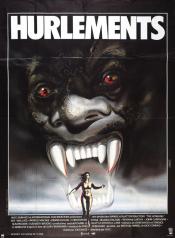 The Howling
,
Joe Dante
, 1981
Television newswoman Karen White takes some much-needed time off after a traumatic incident with a serial killer. Hoping to conquer her inner demons, she heads for The Colony, a secluded retreat where the creepy residents are a little too eager to make her feel at home. Also, there seems to be a bizarre connection between Eddie Quist and this supposedly safe haven. And when, after nights of being tormented by unearthly cries, Karen ventures into...