Filmography from : George Zlatarev
Actor :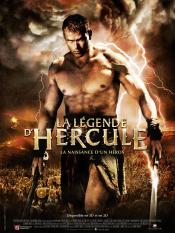 La légende d'Hercule
,
Renny Harlin
, 2014
In Ancient Greece 1200 B.C., a queen succumbs to the lust of Zeus to bear a son promised to overthrow the tyrannical rule of the king and restore peace to a land in hardship. But this prince, Hercules, knows nothing of his real identity or his destiny. He desires only one thing: the love of Hebe, Princess of Crete, who has been promised to his own brother. When Hercules learns of his greater purpose, he must choose: to flee with his true love or...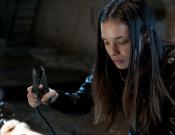 I Spit on Your Grave 2
,
Steven R Monroe
, 2013
Naturally beautiful, Jessica (Dallender) has just settled into New York where she, like many other young women, is trying to make it as a model. But what starts out as an innocent and simple photo shoot soon turns into something disturbingly unthinkable! Raped, tortured and kidnapped to a foreign country, Jessica is buried alive and left to die. Against all odds, she manages to escape. Severely injured, she will have to tap into the darkest...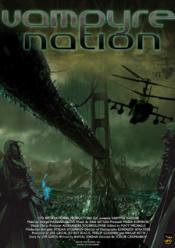 Vampyre Nation
,
Todor Chapkanov
, 2012
Bucharest, Romania. The not-too-distant future, but an entirely different city. The human population is dwindling. The vampire population, meanwhile, is exploding. Having emerged from the shadows a decade earlier, vampires now walk openly amongst the human population, as a precarious peace exists between the two. A peace made possible by the introduction of a synthetic blood substitute, dispensed by the Romanian government, making traditional...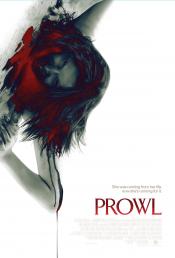 Prowl
,
Patrik Syversen
, 2010
Amber dreams of escaping her small town and persuades her friends to accompany her apartment-hunting in the big city. When their transportation breaks down, Amber and friends gratefully accept a ride in the back of a semi. But when the driver refuses to stop and they discover the cargo is cartons of blood, they panic. Soon panic turns to terror when the truck disgorges into a dark, abandoned warehouse where blood-thirsty creatures learn to hunt...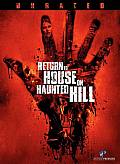 Return to House on Haunted Hill
,
Víctor Garcia
(as Victor Garcia), 2007
Sarah Wolfe was the only living survivor from the massacre at the Vanacutt Mansion, but no one believed her claims that ghosts were responsible for the gruesome murders that took place there. Now her recent and questionable suicide leaves her sister, Ariel, no choice but to devote herself to finding out who - or what - was responsible for her death. Ariel discovers that Sarah sent her the diary of the sadistic Dr. Vanacutt just before she died,...
Piège en eaux profondes
,
Anthony Hickox
, 2005
...