Filmography from : Gerald Staddon
Actor :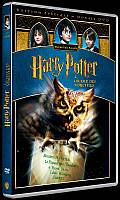 Harry Potter and the Sorcerer's Stone
,
Chris Columbus
, 2001
...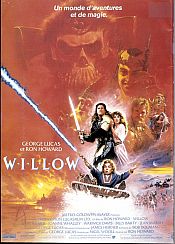 Willow
,
Ron Howard
, 1988
In the dungeons of the castle of the evil Queen-sorceress Bavmorda, a prisoner gives birth to a child who, according to an ancient prophecy, will put an end to the reign of the Queen. A midwife saves the child from the wrath of Bavmorda, but is forced to throw her cradle in a river when reached by the Hounds of the Queen. The river brings the child near a village of nelwyns, and little Willow finds and adopts her. When the Hounds reach the...
Star Wars: Episode VI - Return of the Jedi
,
Richard Marquand
, 1983
...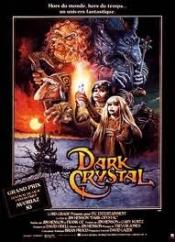 The Dark Crystal
,
Jim Henson
,
Frank Oz
, 1982
Another planet, another time. 1000 years ago the mysterious Dark Crystal was damaged by one of the Urskeks and an age of chaos has began! The evil race of grotesque birdlike lizards the Skeksis, gnomish dragons who rule their fantastic planet with an iron claw. Meanwhile the orphan Jen, raised in solitude by a race of the peace-loving wizards called the Mystics, embarks on a quest to find the missing shard of the Dark Crystal which gives the...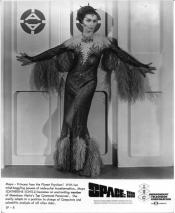 Space: 1999
,
Charles Crichton
(14 episodes, 1975-1976),
Ray Austin
(9 episodes, 1975-1976),
Tom Clegg
(5 episodes, 1976-1977),
David Tomblin
(4 episodes, 1975-1976),
Bob Kellett
(3 episodes, 1975-1976),
Val Guest
(3 episodes, 1976-1977),
Lee H Katzin
(2 episodes, 1975),
Bob Brooks
(2 episodes, 1976-1977),
Peter Medak
(2 episodes, 1976-1977),
Kevin Connor
(2 episodes, 1976),
Robert Lynn
(2 episodes, 1976), 1977
In 1999, Moonbase Alpha, nestled in the Lunar crater Plato, is a scientific research colony and watchdog over silos of atomic waste from Earth stored on the Moon's far side. On September 13, 1999, magnetic energy builds to cause an explosive chain-reaction of the waste, blasting the Moon out of Earth orbit and off the plane of the ecliptic, out of the Solar System. The inhabitants of Moonbase Alpha are unable to return to Earth and must survive...