Filmography from : Gianfranco Clerici
Writer :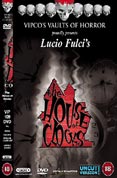 La casa nel tempo
,
Lucio Fulci
, 1989
A gang of vicious young punks break into the house of an elderly couple, terrorize, and then murder them. Suddenly, the clocks in the house begin to run backwards, and the dead come back for revenge!...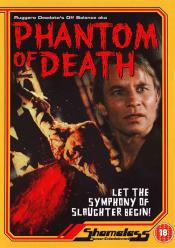 Le tueur de la pleine lune
,
Ruggero Deodato
, 1987
Police Comissioner Datti is investigating the murder of a female doctor whose murderer seems to be a thirty-fivish year old man. Soon another murder follows: Pianist Robert Dominici's girlfriend is found killed. The killer also challenges Datti on the phone and says he can't be caught since he has a secret which makes him invulnerable. In the meantime the clues seems to point in strange directions......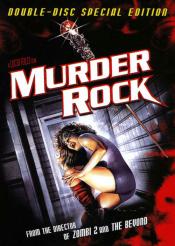 Murderock
,
Lucio Fulci
, 1984
A series of murders rock a dance academy in New York in which the mysterous directress, Candice, sets out to find the kiler, with a little assistance from a shady male model, named George, who has a hidden agenda for her as does she for him. ...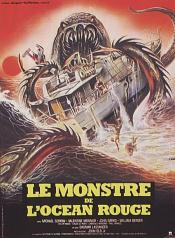 Le Monstre de l'océan rouge
,
Lamberto Bava
(as John Old Jr), 1984
A marine biologist, a dolphin trainer, a research scientist, and a local sheriff try to hunt down a large sea monster, a shark/octopus hybrid, that is devouring swimmers and fishermen off a south Florida coast....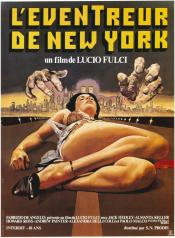 L'Éventreur de New York
,
Lucio Fulci
, 1982
Killer who talks like a duck wanders around New York City killing women by various means including slicing an eyeball with a razorblade. Detective Jack Headly is hot on his trail....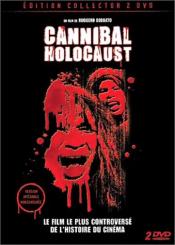 Cannibal Holocaust
,
Ruggero Deodato
, 1980
The director Alan Yates and his crew, formed by Faye Daniels, Jack Anders and Mark Tomaso, head to a rain forest in Amazonas called Green Inferno to shoot a documentary about the primitive tribes of cannibals that live in the area. They vanish and the American anthropologist Professor Harold Monroe travels to the area with the experienced guide Chaco Losojos and his assistant Miguel to seek the team out. The trio is received first by the Yacumo...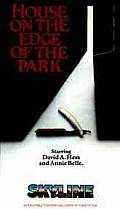 La Maison au fond du parc
,
Ruggero Deodato
, 1980
Alex, a psychopathic mechanic, rapes a woman in the park. Later, a decadent couple pull into his shop needing car repair. They invite Alex and his mentally challenged buddy to join them at a decadent suburban party. Once there, Alex amuses himself by tormenting and raping the guests, not realizing the guests have an agenda of their own....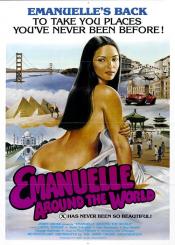 Black Emanuelle autour du monde
,
Joe D'Amato
, 1977
Famous undercover journalist Emanuelle teams with her friend Cora Norman to uncover a white slave ring that traffics in women kidnapped from various locales around the world. Her investigations leaves plenty of time, however, for globe-trotting and bed-hopping. As each lead turns up bad, Emanuelle begins to wonder if she can ever put an end to this horrible slavery ring....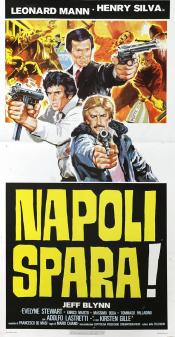 Assaut sur la ville
,
Mario Caiano
, 1977
...

Le dernier monde cannibale
,
Ruggero Deodato
, 1977
...
Spécial magnum
,
Alberto De Martino
(as Martin Herbert), 1976
An Ottawa police captain searches for the person who poisoned his sister, who was attending the university in Montreal. So desperate is he for revenge that he begin to use his own brutal methods to find the killer. Soon he discovers that not everything is what he thought it was....
Le juge et la mafia
,
Marcello Aliprandi
, 1975
During an inquest, an ambitious judge finds out that a lot of high-rank politicians are corrupt to the core....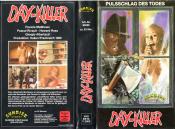 Day-killer
,
Stelvio Massi
, 1974
Thriller about a reporter who comes home from an overseas assignment to find his baby in the hospital and his wife dead. The baby isn't his, the reporter learns from his doctor friend Lydia Franzi, as he is quite sterile. Reporter Giorgio and Lydia soon become lovers, and she narrowly escapes the brutal hands of the murderer (or murderers) who claims several other victims in shockingly violent fashion. ...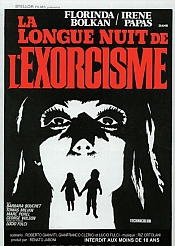 La longue nuit de l'exorcisme
,
Lucio Fulci
, 1972
A reporter and a promiscuous young woman try to solve a series of child killings in a remote southern Italian town that's rife with superstition and distrust of outsiders....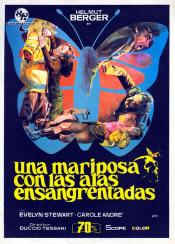 Un papillon aux ailes ensanglantées
,
Duccio Tessari
, 1971
...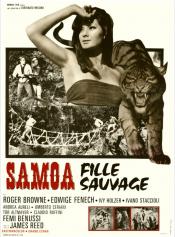 Samoa, fille sauvage
,
Guido Malatesta
, 1968
Clint Lomas (Roger Browne) is hired by a Hong Kong business outfit to lead an expedition into the African jungle, to search for a legendary diamond mine. Clint loves blonde Jasmine (Femi Benussi). They find that the mine is in the hands of a fierce tribe of natives, headed by a lovely white bikini wearing queen (Edwige Fenech) who speaks Italian and promptly falls in love with Lomas just long enough to allow him and his partners to make off with...