Filmography from : Gloria Lynne Henry
Actor :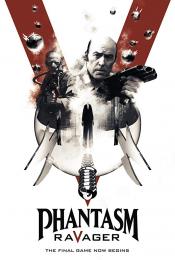 Phantasm 5
,
David Hartman
, 2016
Reggie is wandering through the desert seeking out his friend Mike and the evil The Tall Man. Along his journey, he is hunted down by the dangerous spheres and stumbles upon the gorgeous Dawn. Out of the blue, he finds himself in an institution with Mike explaining that he has dementia and then in another dimension. Where is Mike?...
L'associé du diable
,
Taylor Hackford
, 1997
evil's Advocate thematically raises the preposition that 'is winning everything' in the legal profession.Does a lawyer commits the basic sin of Vanity if he believes his job is to win, as Kevin does. Further the movie in John Milton's trenchant speech questions the very notion of righteousness in the post-modern world. Milton's speech rips apart the whole discourse of religion when he presents the inherent contradiction of it. Kevin's dilemma...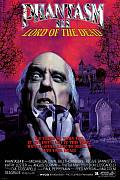 Phantasm III : Le Seigneur de la mort
,
Don Coscarelli
, 1994
The Tall Man, that imposing menace from Morningside Mortuary, is back and once again haunting the thoughts of the now-adult Mike and his friend, ex-Ice Cream vendor Reggie. The two continue their hunt for the mysterious figure and in his path of destruction encounter a variety of dangerous situations, friends and enemies. They also must contend with the resurrected dead plus a growing number of the infamous and deadly silver spheres which aid...